Saudi Arabia against sectarian troops in Iraq
Saudi Arabia's Foreign Minister Adel al-Jubeir stressed that PMU militias are led by Iranian officers
Saudi Arabia's Foreign Minister Adel al-Jubeir said on Monday at a press conference with his Jordanian counterpart Nasser Judeh that Saudi opposes any sectarian forces on the ground in Iraq, and are keen on preserving the Arab identity of Iraq.
Jubeir said the Popular Mobilization militias are purely sectarian institutions, stressing that that they are led by Iranian officers.
He also added "we are keen to address any across the Iraqi border terrorist operation."
Jubeir confirmed that the Jordanian Saudi cooperation in the fight against terrorism has existed for years, under the Saudi – Jordanian Coordination Council.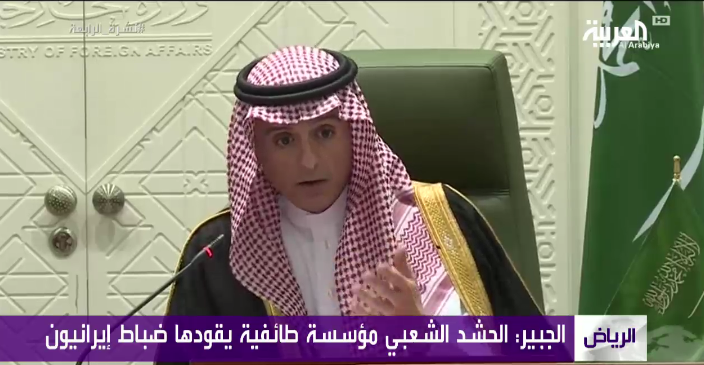 Judeh said that Jordan is keen to consolidate its relations with Saudi Arabia.
He said, " We are fighting a battle against terrorists that are trying to destroy Islam."
"We are keen on the success of the upcoming Arab summit."