Armed men attack Bahrain prison, policeman killed
An investigation has been launched to arrest those involved in the escape, with legal proceedings set to begin
Several convicts have escaped Bahrain's Jaw prison after an armed attack that resulted in one policeman being killed.
The attackers were armed with with automatic rifles and pistols and attacked the Reformation and Rehabilitation Centre at Jaw Prison at 5:30 a.m. on Sunday morning.
"The attack led to the death of a policeman, Abdulsalam Saif Ahmed. A second policeman sustained moderate injuries while confronting the terrorists. Ten inmates, all convicted in previous terrorist cases, escaped," a ministry of interior spokesperson told Al Arabiya.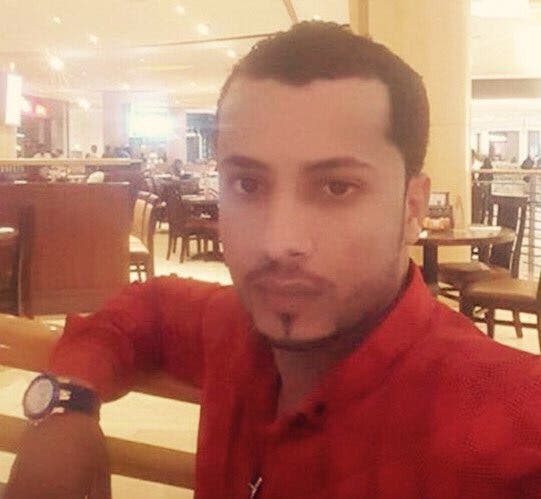 Speaking from Manama, Al Arabiya's correspondent Mohammed al-Arab said authorities are confident at capturing the escaped convicts as security measures are on high alert.
"Escaping through the waters of the Arabia gulf will be difficult as cooperation with other Gulf neighbours are on alert. The same thing with land as the only connection will be through King Fahd bridge to Saudi Arabia. And by air would prove difficult for the extremely high security personnel in Bahrain's International Airport," al-Arab said.
Al Arabiya English has obtained the names and photos of the attackers and escaped convicts: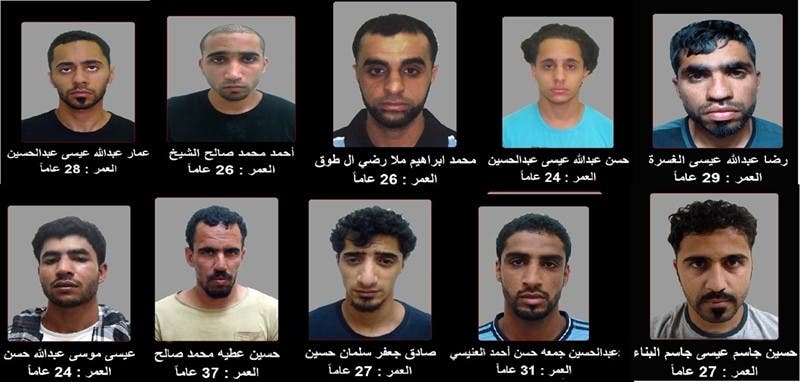 1- Ahmed Mohammed Saleh Mohammed Al Shaikh, 26, serving 73 years in jail
2- Ammar Abdullah Isa Abdulhussain, 28, serving life imprisonment, in addition to 2 years
3- Mohammed Ibrahim Mulla Redhi Al Tooq, 26, serving to 28 years in jail
4- Hassan Abdullah Isa Abdulhussain, 24, serving life imprisonment
5- Isa Musa Abdullah Hassan, 24, serving life imprisonment
6- Hussain Atiyah Mohammed Saleh, 37, serving life imprisonment
7- Sadiq Jafar Salman Hussain, 27, serving life imprisonment, in addition to 41 years
8- Abdulhussain Juma Hassan Ahmed Al Onaisi, 31, serving life imprisonment
9- Redha Abdullah Isa Al Ghasra, 29, serving life imprisonment in addition to 79 years
10- Hussain Jassim Isa Jassim Al Bana, 27, serving 43 years in jail