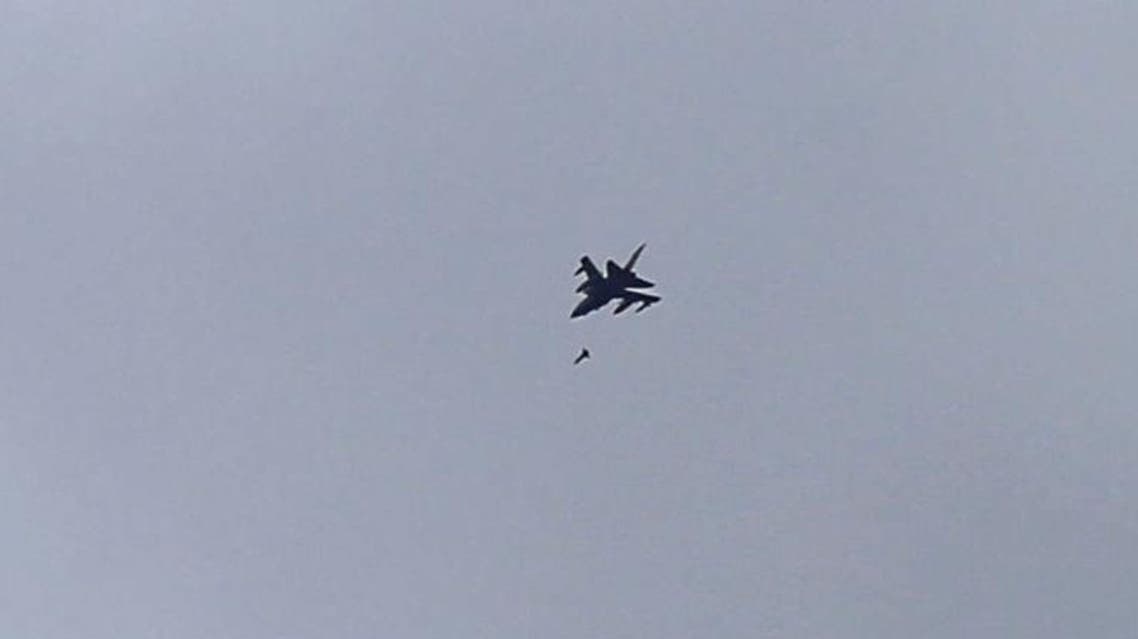 Arab coalition airstrikes pound Houthis
20 airstrikes on various rebel targets in Sa'ada, Lahaj and Taiz, and destroying a ballistic missile launch pad
Arab coalition airstrikes pounded scores of positions of Houthi militias and their ally, former Yemeni President Ali Abdullah Saleh, while the Yemeni government army and Popular Resistance forces steadily score remarkable advances by pushing forward on all fronts.

During the 24 hours, the coalition carried out 20 airstrikes on various militia targets in Saada, Lahaj and Taiz, which also destroyed a ballistic missile launch pad in the Directorate of Zibab.

The aerial bombardments followed a missile attack launched by the militias group against Yemeni government forces positioned in Bab al-Mandab.
Pushed out
On the ground, Yemeni government forces progress incessantly, recovering a strategic mountainous area in Bihan valley exposing the supply lines of the militias to al-Safra area.

Meanwhile, the militias have been pushed out of several tactical highlands and spots in Taiz, amid fierce clashes between the warring sides in Shabwa governorate.