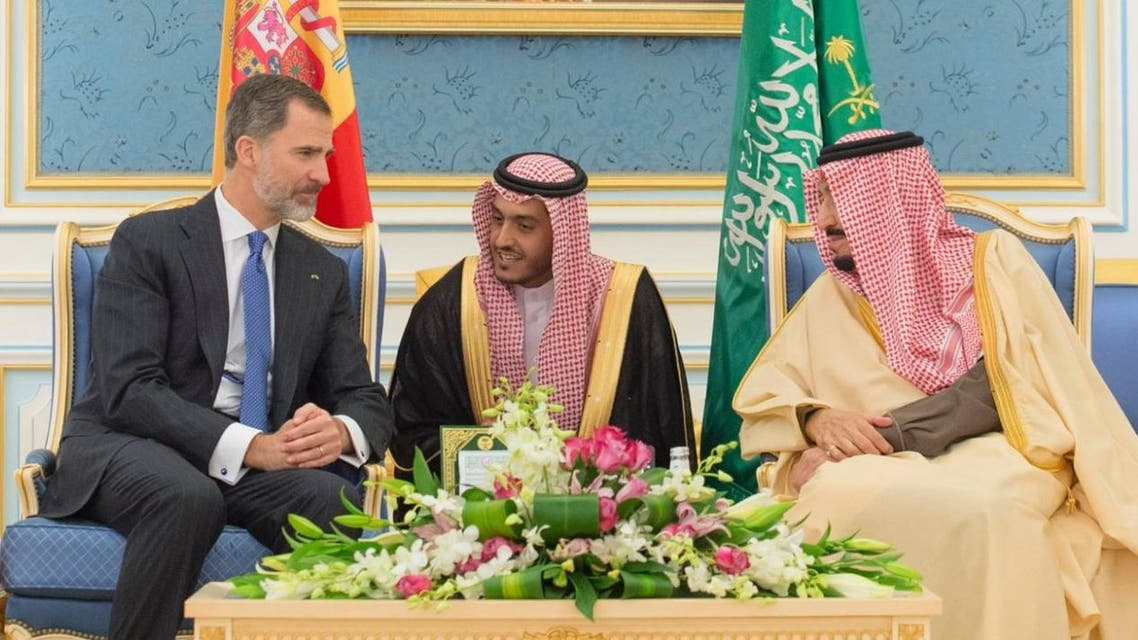 Saudi King Salman meets with Spain's King Felipe
During the meeting, bilateral relations between the two friendly countries were discussed as well as future ways of enhancing ties in various fields
Saudi Arabia's King Salman bin Abdulaziz Al Saud has met with Spain's King Felipe VI at Al-Yamamah Palace in Riuadh for official on Sunday.
During the meeting, bilateral relations between the two friendly countries were discussed as well as future ways of enhancing ties in various fields.
In addition, the developments of the situations in the Middle East were reviewed.