How a Saudi minister responded to Iran's new envoy in Iraq
In recent days, Tehran appointed Brigadier Iraj Masjadi, an advisor to the Iranian Revolutionary Guards' elite Quds Force
Saudi minister of state for the Gulf region Thamer Al-Sabhan slammed Iran's recent appointment of an envoy in Iraq and its statement calling for shutting down the Saudi consulate in Iraq.

"Iran appoints a war criminal and (one of the) world's wanted men as its envoy in Iraq and demands closing the Saudi consulate in Erbil," Sabhan said on Twitter.

"We didn't hear any Iraqi comment! True comprehensive sovereignty!" he added.
In recent days, Tehran appointed Brigadier Iraj Masjadi, an advisor to the Iranian Revolutionary Guards' elite Quds Force.
Meanwhile, Iraq's Kurdistan Regional Government strongly rejected statements by an Iranian Basdar Army official calling on the government of the Kurdistan region to close the Saudi consulate in Erbil and considered this demand as an interference in the internal affairs of Iraq and the Kurdistan region.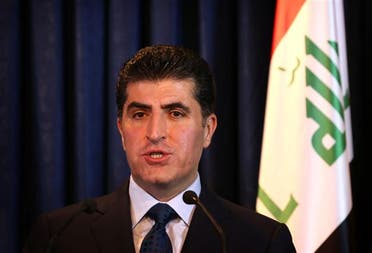 In a statement on Sunday, the Kurdistan Regional Government said that the presence and composition of consulates and diplomatic missions of the countries in the Kurdistan region are subject to the laws in Iraq and the Kurdistan region, and that their activities are in this framework and within these laws and no one has the right to demand the closure of any consulate in the Kurdistan region.
The Kurdistan Regional Government explained that this is not the first statement issued by officials of the Iranian Basdar Army about the Kurdistan Regional Government, and is an unwarranted interference in the internal affairs of Iraq and the Kurdistan region.
Kurdistan Regional Government stressed that the Kurdistan region is always working to establish friendly relations with neighboring countries and all the countries of the world, and hopes for Iran to take a serious stand towards these basically irresponsible and unacceptable statements, and make sure that they do not recur.
(with SPA)