Saudi Arabia shuts down six explosives factories in 28 months
Saudi Interior Ministry confirmed the news after further details were revealed on the operations that killed two ISIS extremists
Saudi Arabia has confirmed that six explosives factories were found and destroyed after multiple operations were conducted in the past 28 months.
Saudi Arabia Interior Ministry General Bassam Attiyah confirmed the news on Tuesday when further details were revealed on the operations that killed two ISIS extremists in Jeddah last week.
When asked about the improvement of Mohamed Bin Nayef Center for Counseling and Care, General Attiyah said that all the experience and expertise are the result of the establishment of this center, pointing out that counseling has nothing to do with extremist attacks or the reoccurrence of terror activities after the counseling period.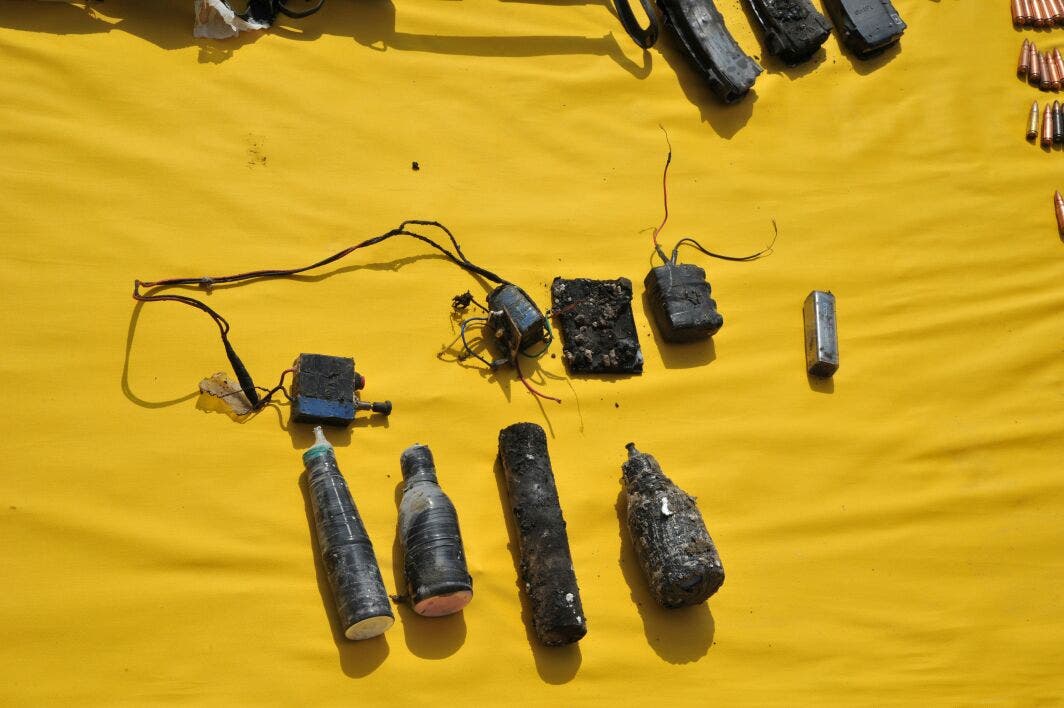 "The center is an extra effort supporting the counter-terrorism authorities. Those who are charged after trials will serve their prison sentence and then be released. So which is better, to release them directly or to send them to the counseling center to treat them and rearrange their lives?" he said.
"The program is fulfilling its duties and we will not give up on it. It has become one of the most important programs to combat extremism in the Saudi Kingdom.
"It's hard to be sure that all those who get enrolled in the center will come out 100% clean, similarly to those who go to hospitals. You cannot guarantee that you will get out of the hospital and be 100% healthy. We are deploying all our efforts to improve the center and we will certainly keep it open," Major General Mansour Al-Turki said at a press conference on Tuesday.
As for combating the funding of terror activities, Turki said that Saudi Arabia is doing all the necessary to prevent the exploitation of charity works that are being exploited to raise money to support extremism.
"Our programs are unparalleled by any organization anywhere in the world. Our regime punishes and arrests those who commit any violation; the proof is that there are currently people in trials for funding and supporting terrorist activities in the Kingdom."