VIDEO: Saudi king patronizes ceremony for air academy's 50th anniversary
The ceremony will marked the graduation of the 91th batch of the academy
Saudi King Salman patronized in Riyadh a ceremony to mark the 50th anniversary of establishment of King Faisal Air Academy on Wednesday.
The ceremony will marked the graduation of the 91th batch of the academy, as well as the introduction of the F15 - SA fighter jet to the Royal Saudi Air Force fleet.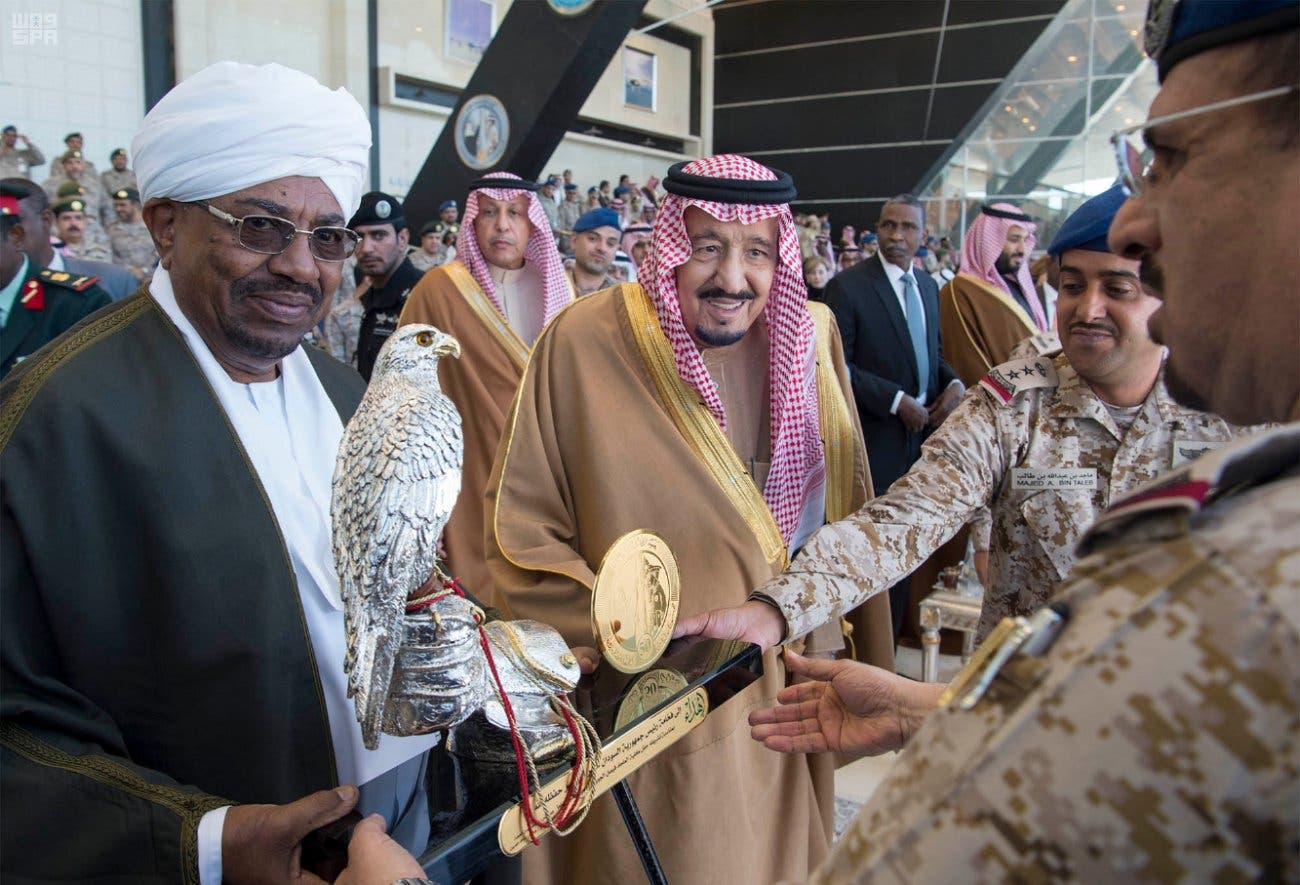 King Salman and the attendees watched the air show with participation of different aircraft from the Royal Saudi Air Force including aircraft for training, offensive Tornado, Typhoon, F-15 interceptors, and F-15 multi-roles. A group of aircraft F.15 SA performed various air shows in addition to air shows performed by Saudi Hawks Team who have been recently registered in Guinness Book of world records for their performance of the largest slogan of a country in the world by drawing the Kingdom's slogan (Two swords and a Palm).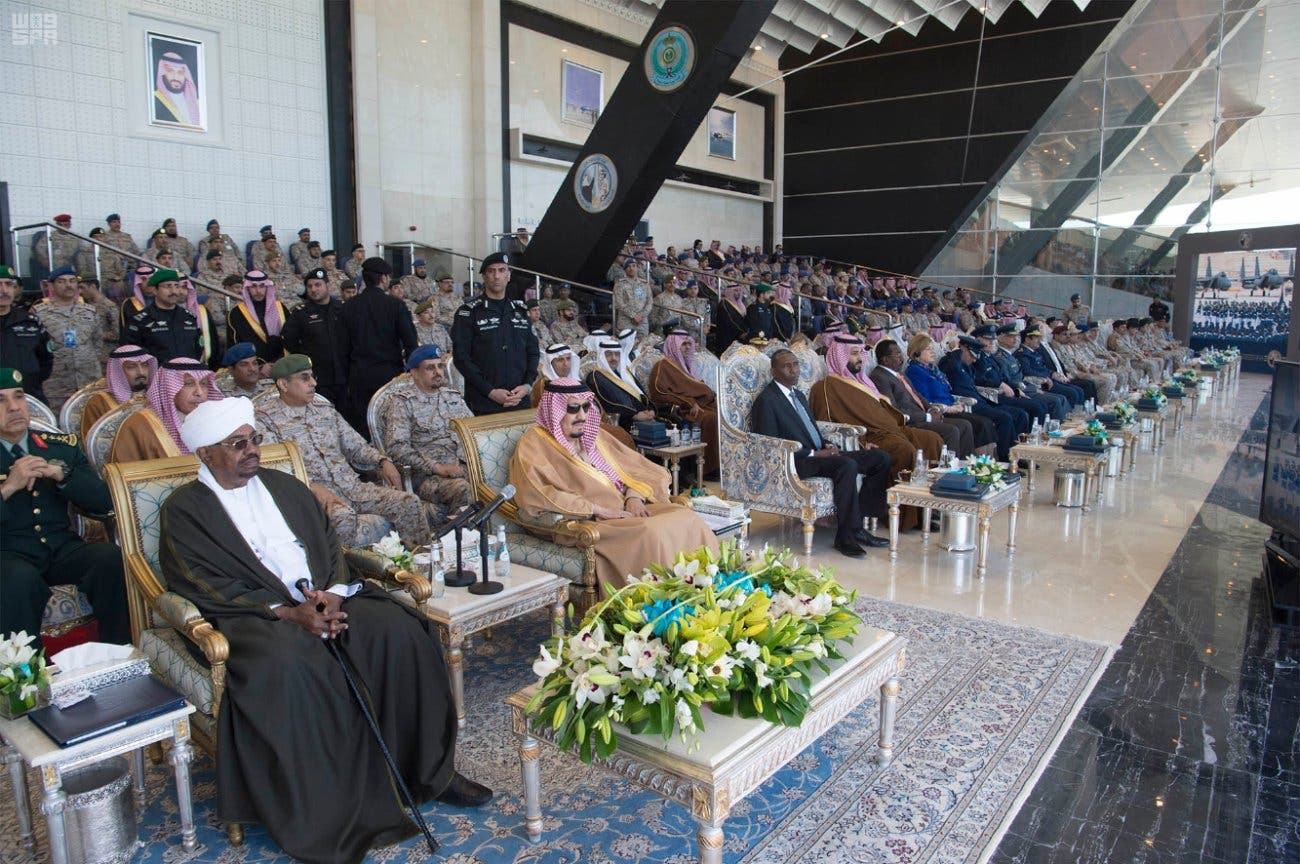 Then the King was greeted by the project officer of F.15-SA system Major General Mohammed bin Abdullah Al-Ghamdi and the first crew of the aircraft.
King Salman received a commemorative gift from the Acting Commander of the Royal Saudi Air Force and the President of the Republic of Sudan received another gift.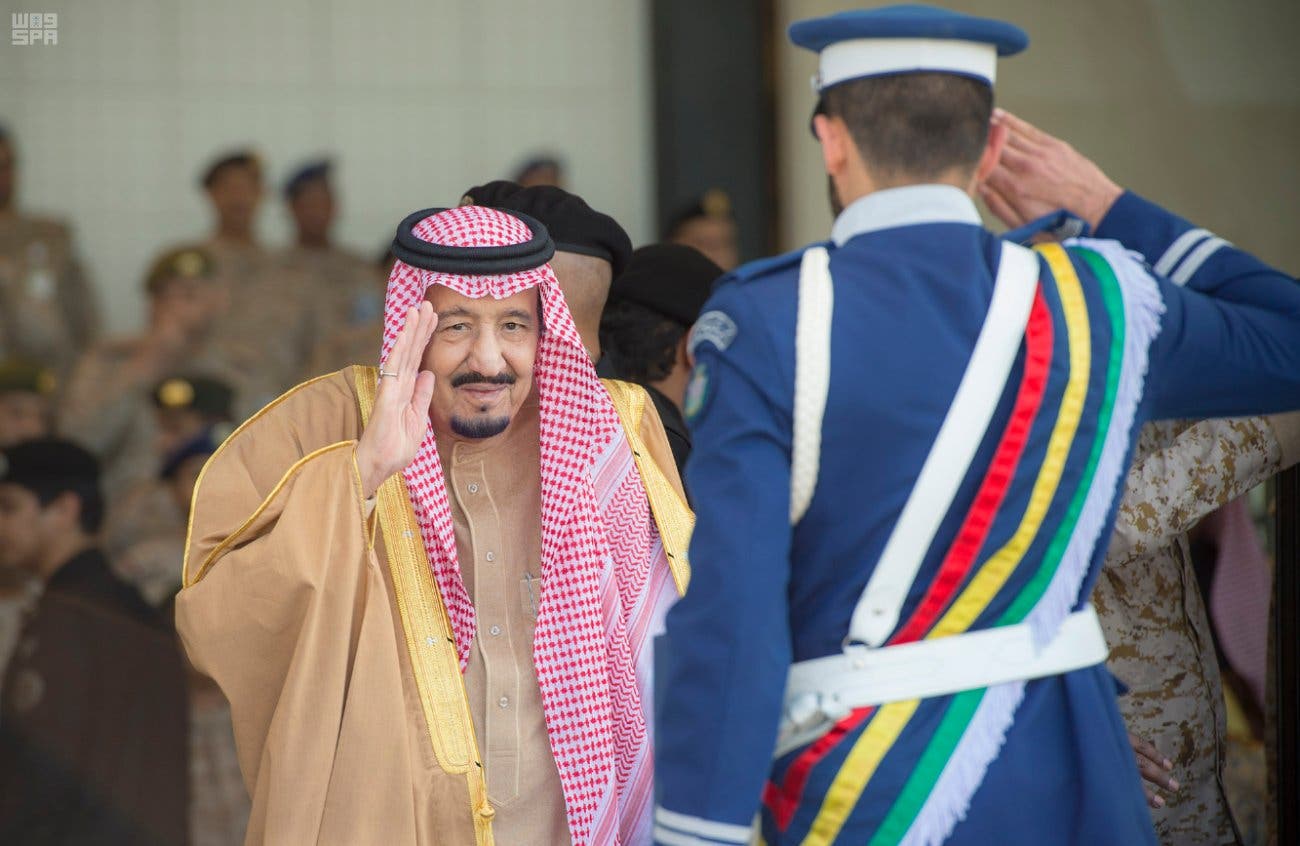 Then photos were taken for the king with graduate cadets.
After that, the king left the headquarters of the ceremony.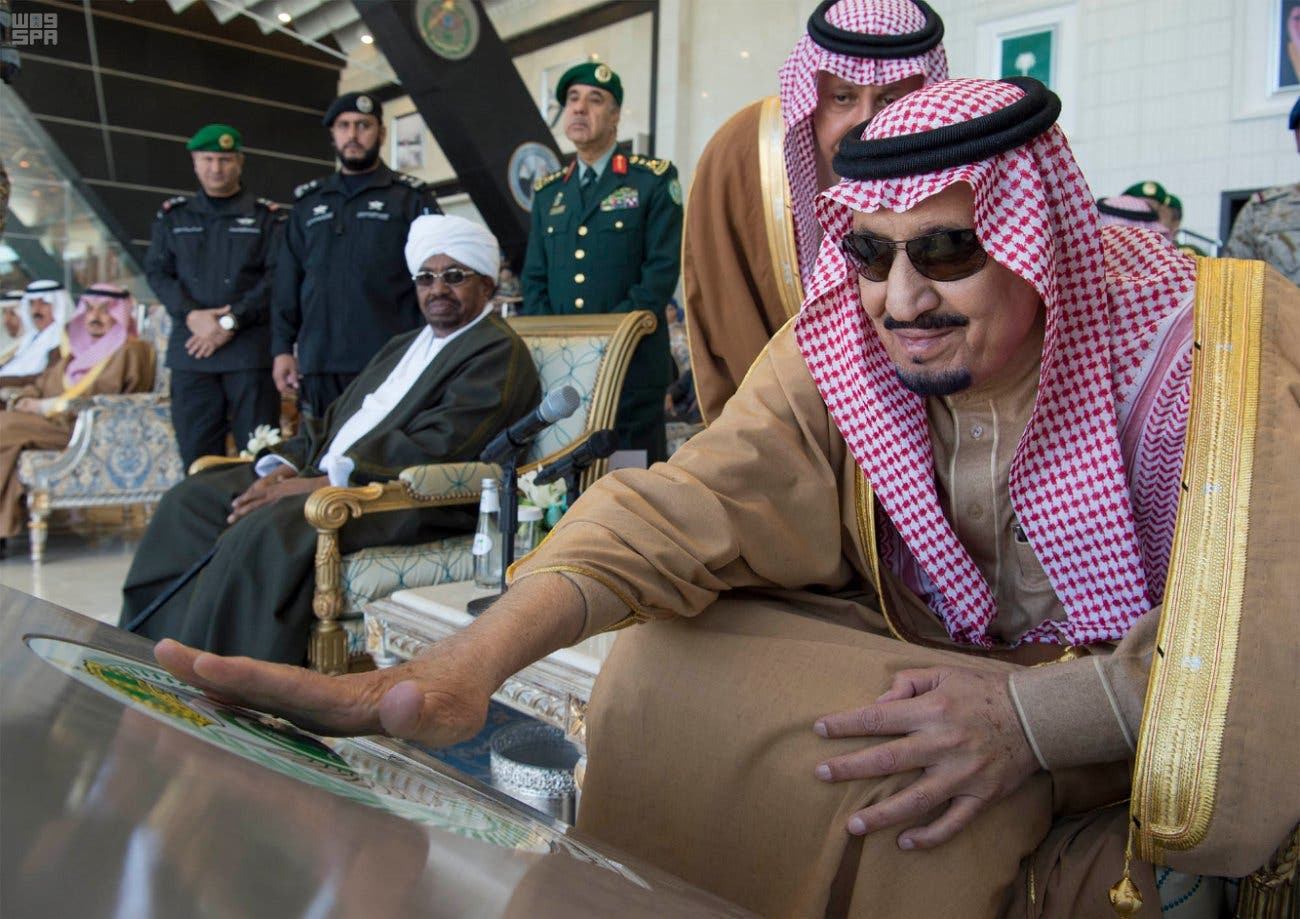 Then, the king inspected the ground field of aircraft and the parade.
After the king took his place at the podium, the ceremony commenced with a recitation of verses from the Holy Quran.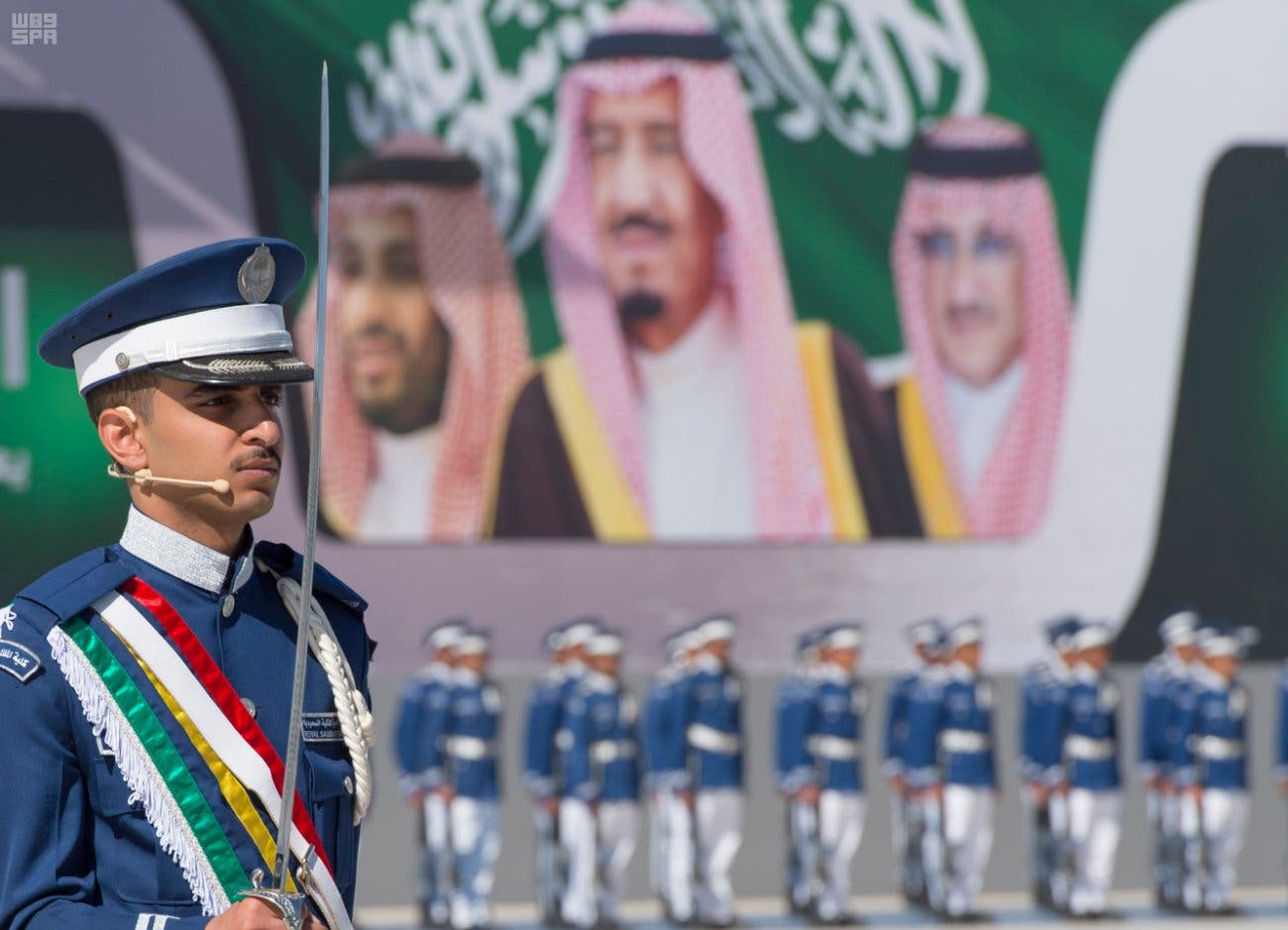 Deputy Crown Prince Mohammed bin Salman, who also serves as Second Deputy Premier and Minister of Defense, extended thanks to the king for accepting to patronize the King Faisal Air Academy ceremony.
The deputy crown prince stressed that the kingdom is making steps to enhance its military and defensive capabilities through the modernization of the armed forces