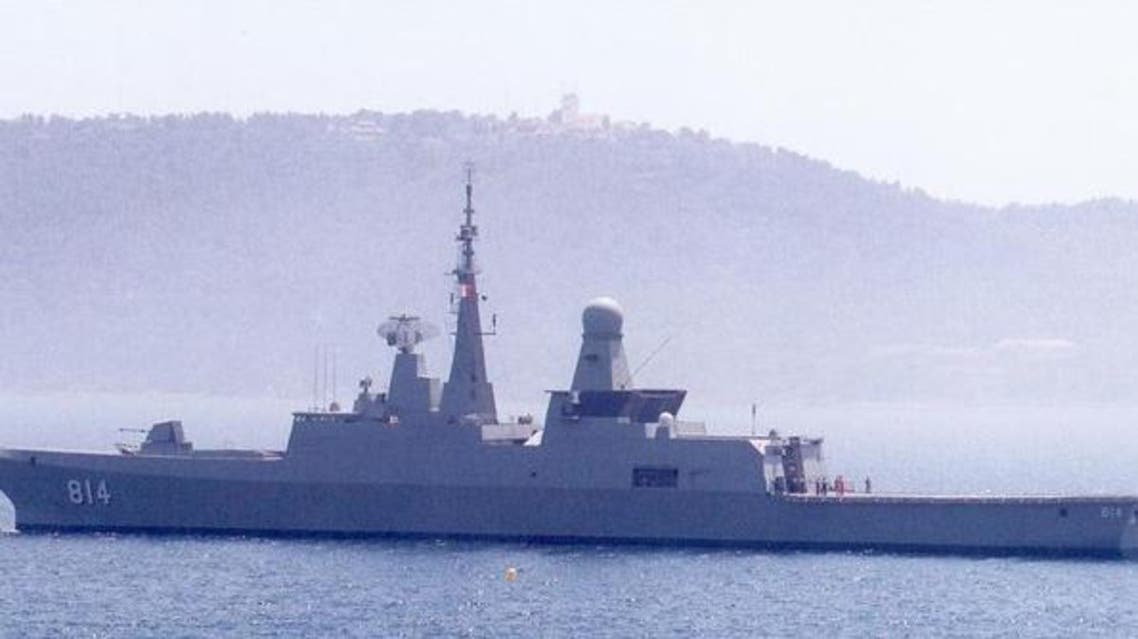 How Saudi frigates defend Arabian, Red Seas against Houthi attacks
The Saudi naval forces are protecting the economic installations at sea and the commercial, military and civilian convoys
Iranian and Houthi militias are attempting to take the war from the ground to sea when they recently attempted to attack a Saudi navy warship.
A Saudi frigate warship came on Tuesday under attack by three suicide speedboats belonging to Houthi militias while it was on patrol west of Yemen's Hudayda port.
One of the Houthi boats collided with the rear of the Saudi warship, resulting in the explosion of the boat and a fire at the rear of the ship. The two others were able to escape but came under heavy counter fire.
Saudi naval forces are continuously protecting key economic commercial facilities in the Gulf of Aden and the Red sea.
They are tasked with protecting both military and civilian convoys who travel the routes using the seas.
READ ALSO: Tit-for-tat: Saudi Arabia and Iran compare naval power
Saudi Arabia's imports and exports heavily depend on Saudi naval forces, who also assist authorities in the rescue and evacuation operations during disasters and crises.
Currently, Saudi Arabia has three al-Riyadh-class frigates that have been modified from the French La Fayette-class frigate.
They are fully loaded at a displacement of 4,725 tons, are armed with eight MBDA Exocet MM40 Block II surface-to-surface missiles (SSM), two eight-cell Sylver vertical launch systems for the Eurosam (MBDA and Thales) Aster 15 surface-to-air missile (SAM), the main gun is the Oto Melara 76 mm/62 Super Rapid while there are four 533 mm aft torpedo tubes.
The frigate includes surface weapons from the Lockheed Martin Corporation, which is an American global aerospace, defense, security and advanced technologies company.