Russian model to Al Arabiya: I hope skyscraper stunt doesn't get me a Dubai ban
In her first exclusive interview after her death-defying stunt that saw her dangle from a Dubai skyscraper, Russian model Viktoria Odintcova told Al Arabiya's Sarah Dundarawy that she hoped the country will not ban her from returning.
Dubai police have summoned Odintcova who posed for a video in which she hanged by one arm from the top of a 37-floor tower in Dubai.
"I know what I did was not 100 percent right, or something we could have gotten away with. I don't take pride from my actions and I hope that the Dubai authorities will understand and not ban me from coming back," she told Al Arabiya.
Odintcova confirmed that said she has agreed to sign a pledge not to repeat the stunt again in Dubai.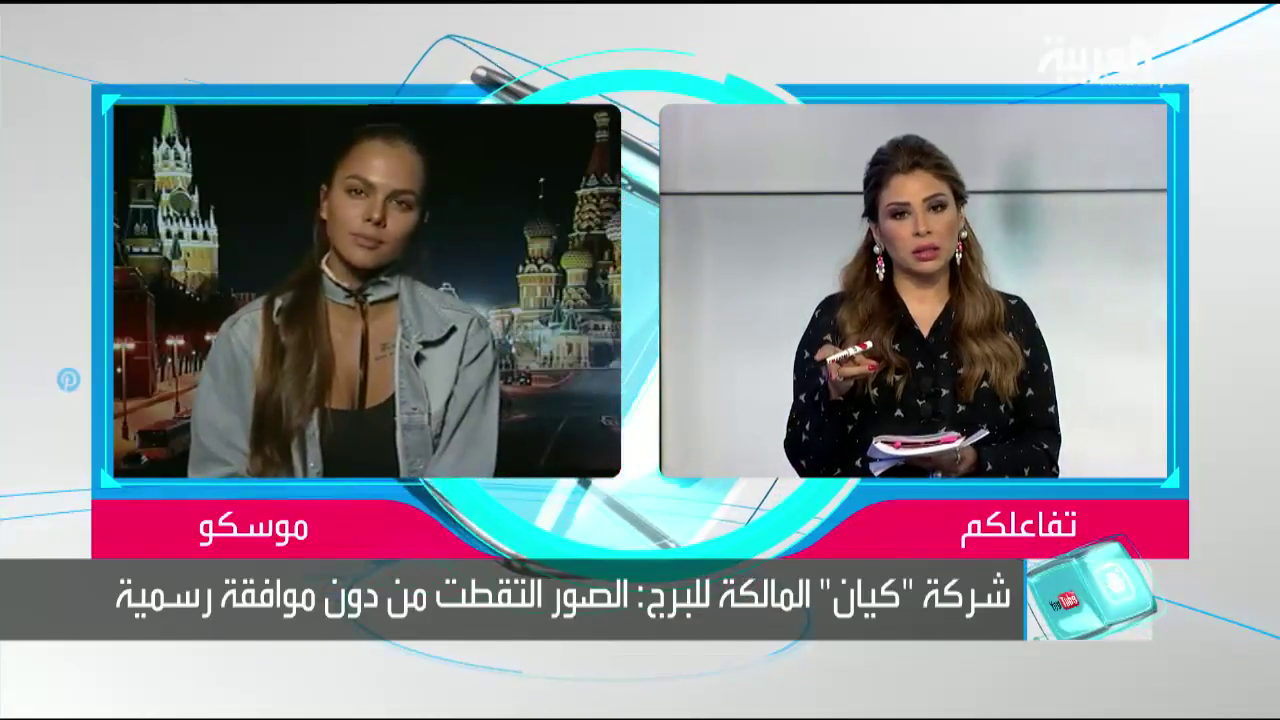 Cayan Group, a leading property development company in the Middle East, which owns the building, where Odintcova performed her stunt, strongly condemned her act.
"Although our property has been periodically used for extreme sports events, in all cases there has been safety, security, and emergency services on site. We have a process of selecting trained professionals skilled at their craft, especially these high-risk life-threatening events, and carry out a stick review of the safety measures and backup safety measures before approving the event," said Jizail Dhahir, Cayan Group's head of marketing.
"When I was on dangling off the high rise building, I did not feel any much fear at the time itself. Only after watching the videos and seeing the photos afterwards that I felt really scared of the danger I put myself in," Odintcova told Al Arabiya.