Bahrain has arrested 20 terror suspects accused of plotting attacks in the small island Gulf kingdom.
One of those captured on Tuesday was involved in the murder of police officer Lt. Hisham Hassan Mohammed al-Hamadi on Jan. 29.
The arrests of the hidden cell came on the heels of recent security operations that saw three fugitives fleeing for Iran killed when they opened fire on coastguard personnel on Feb. 9.
At least two of those arrested were found to have built secret facilities to build explosive devices while eight others were found to have received on arms and the use of explosives in Iraq and Iran.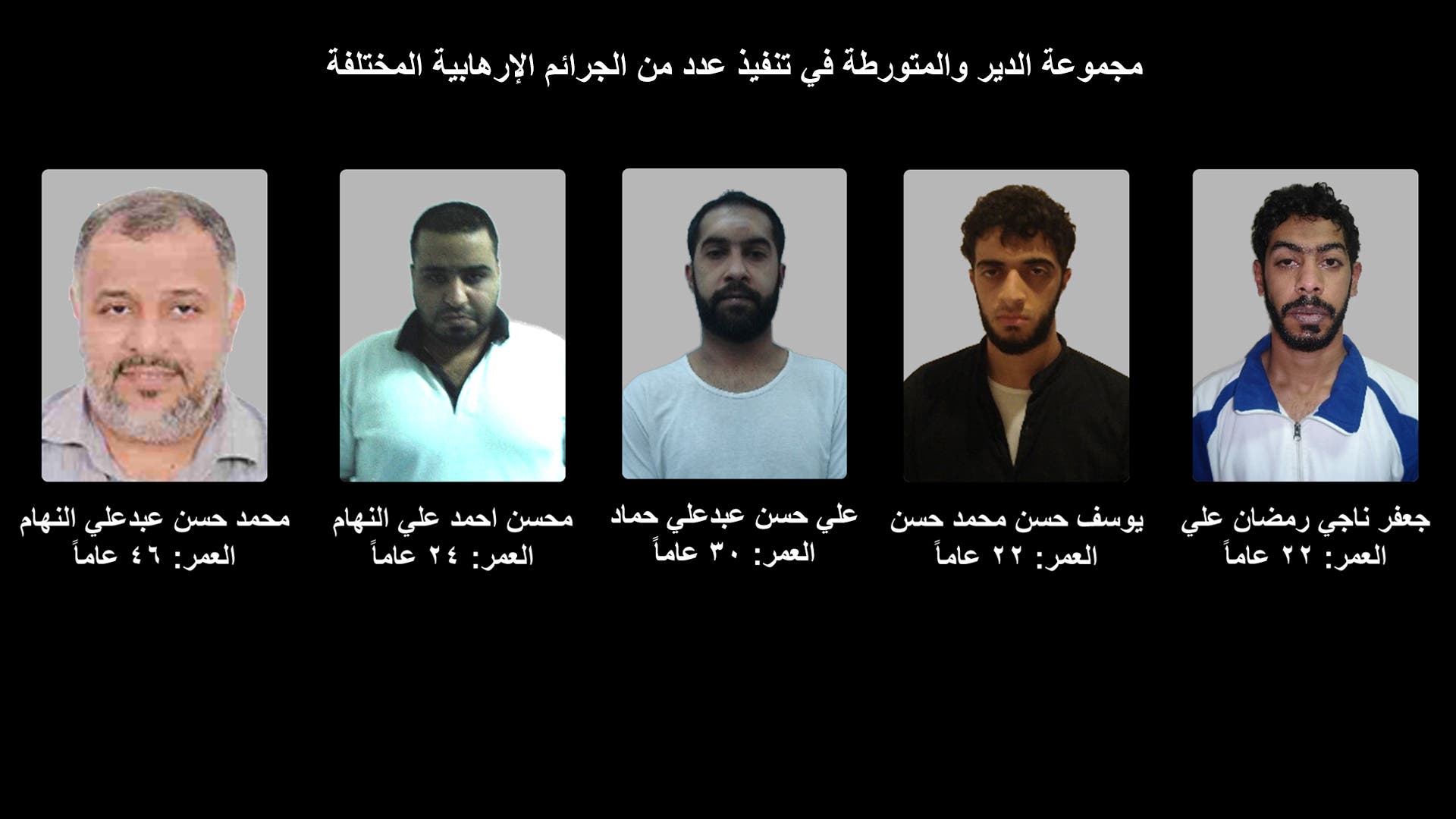 "As part of the search and investigation that led to the foiling of the fleeing fugitives via the sea to Iran on February 9, a number of terror cells that were about to carry out terrorist plots have been dismantled through a comprehensive security plan," a spokesperson from Bahrain's Ministry of Interio told Al Arabiya English.
"Proactive operations were successfully carried out from Feb. 9 to 19, and 20 individuals who were wanted in security cases were arrested. Four women were among the arrestees and were charged with aiding and abetting fugitives," the spokesperson added.