Malaysia welcomed Saudi Arabia's King Salman on Sunday for the start of a rare, month-long Asian tour, where the monarch will build ties and seek to draw more investments to the Gulf nation.

The visit is the first by a Saudi king to Malaysia in more than a decade.

Malaysian state television on Sunday showed live footage of the king descending from his plane. He was received by Malaysian Prime Minister Najib Razak and later at a ceremony at Malaysia's parliament grounds, the leader was greeted in parliament with a 21-gun salute, local media reported.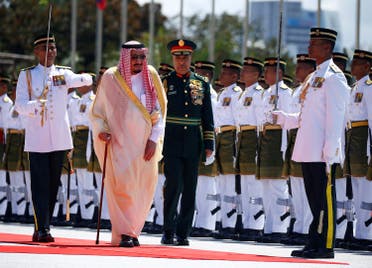 King Salman also plans to visit Indonesia, Brunei, Japan, China, the Maldives and Jordan "to meet with the leaders of those countries to discuss bilateral relations and regional and international issues of common concern," a royal court statement carried on Saudi Arabia's state media SPA reported.

Government sources with knowledge of the visit said a 600-strong delegation will accompany the king on his four-day visit to Malaysia, where cooperation on energy developments will be on the agenda.
Saudi Aramco-Petronas agreement
State oil firm Petroliam Nasional Bhd (Petronas) and Saudi Aramco will sign an agreement on Tuesday to collaborate in Malaysia's Refinery and Petrochemical Integrated Development (RAPID) project, a boost for the Southeast Asian economy which has been reeling under weak global oil prices.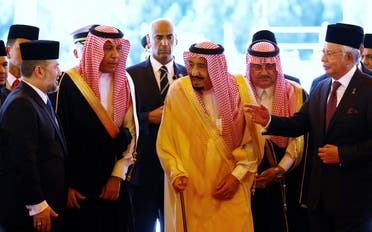 The last time a Saudi king visited Malaysia was in 2006, when King Abdullah, King Salman's half-brother and predecessor, flew in with a 300-member delegation.

"Saudi Arabian investment in Malaysia is expected to create thousands of jobs and we are proud that Malaysian firms have been chosen to undertake projects at some of the most prestigious locations in Saudi Arabia," Najib said in a statement on Friday.

After Malaysia, the King is expected to travel to Jakarta and Bali in Indonesia from March 1-9 with an even larger entourage of 1,500 people, followed by a trip to Japan from March 12 to 14, officials in those countries said.