King Salman bin Abdel Aziz was greeted in Jakarta by thousands of Indonesians waiving Saudi flags on both sides of his road towards the presidential palace.
Standing under heavy rains, some of the greeting Arabic-speaking Indonesians even managed to sing the Saudi national anthem in reception of the king.
The King's arrival is part of his ongoing Asian tour, which started by visiting Malaysia on Sunday.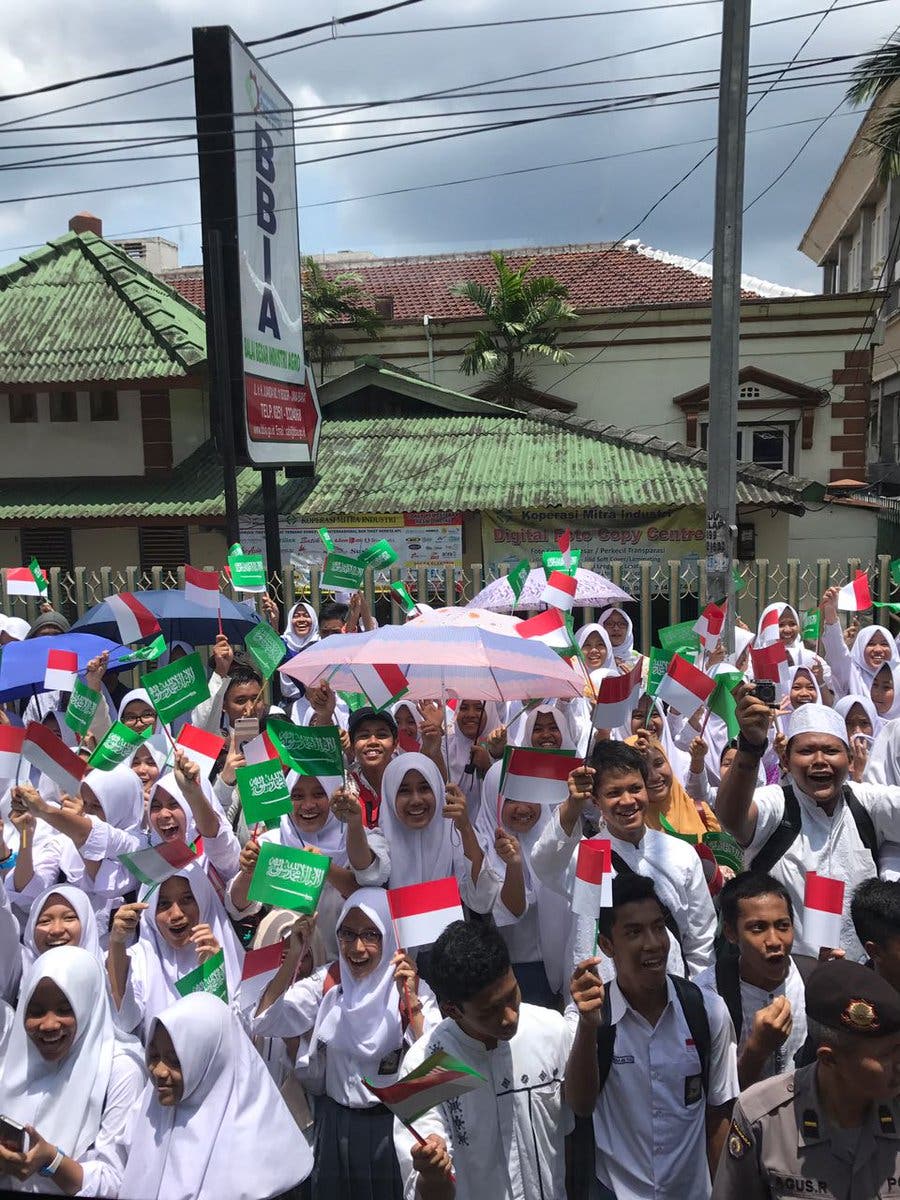 Indonesia's ties with Saudi are historical and solid, with 200,000 Indonesian working in the kingdom, making them the ninth largest biggest expat community in Saudi Arabia.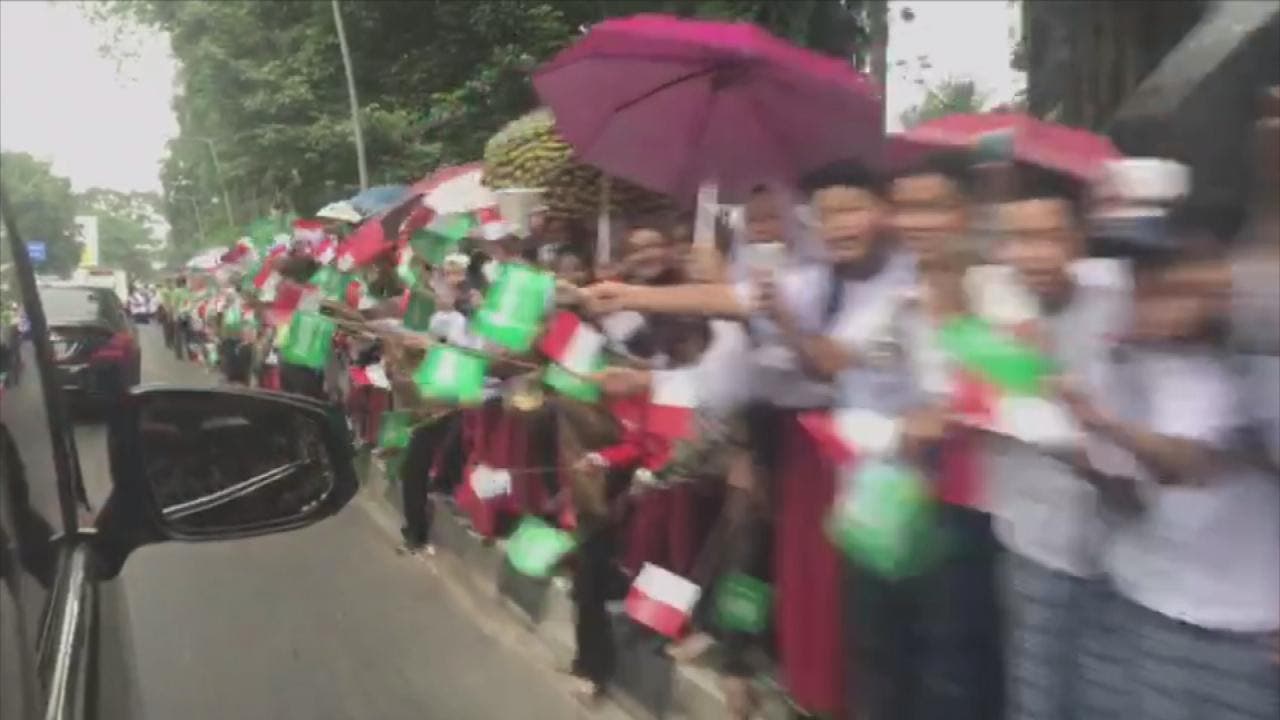 With a predominantly Muslim population of 238 million, Indonesia is among the Muslim world's most populous countries.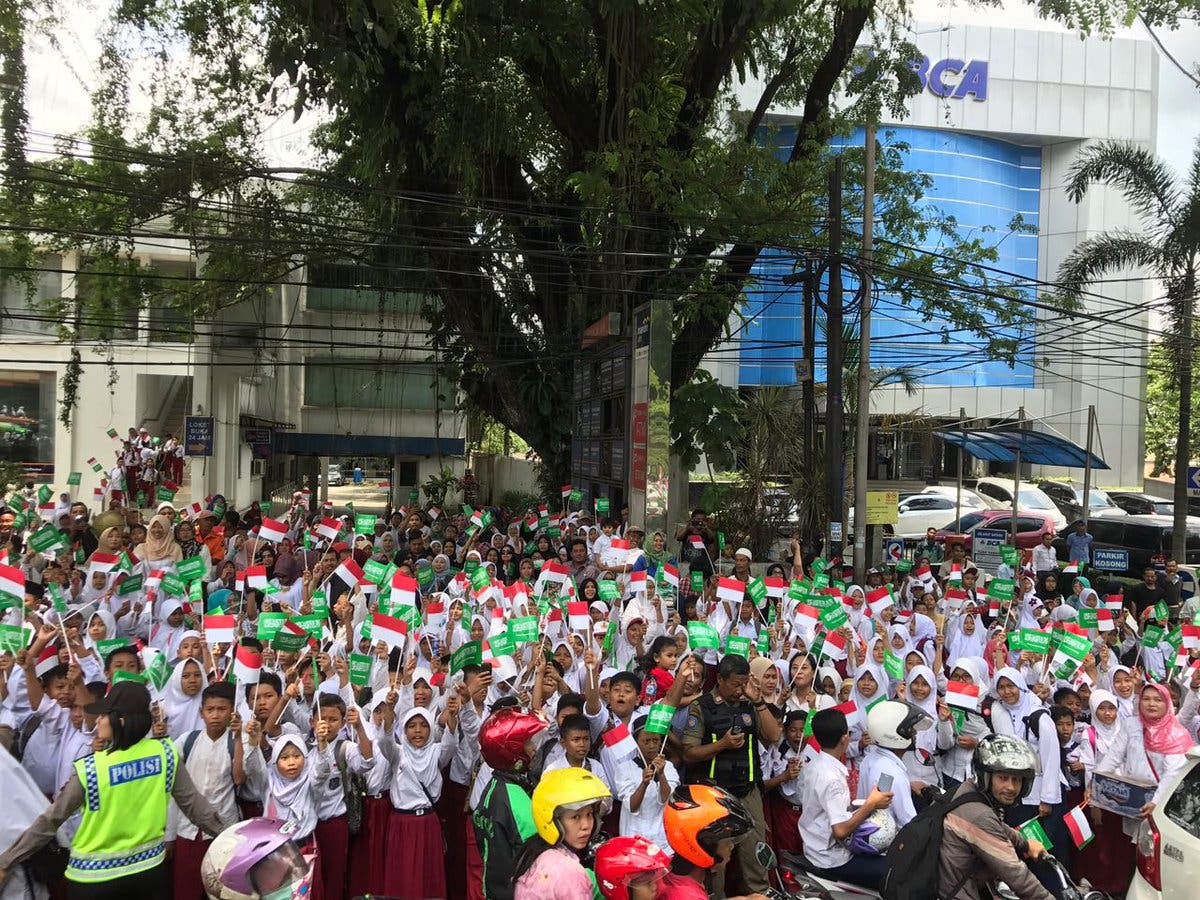 The Indonesia archipelago is one of the world's most important and vital areas for international trade. Its flourishing activities go back to the seventh century.