During a meeting with a number of Islamic figures in Indonesia, Saudi King Salman bin Abdulaziz said that Islam is facing a campaign that seeks to undermine its values of moderation and tolerance.
The monarch stressed that the Kingdom of Saudi Arabia is honored to serve the Two Holy Mosques and provide all efforts pertaining to serve the Islam and Muslims, Saudi state news agency, SPA, reported.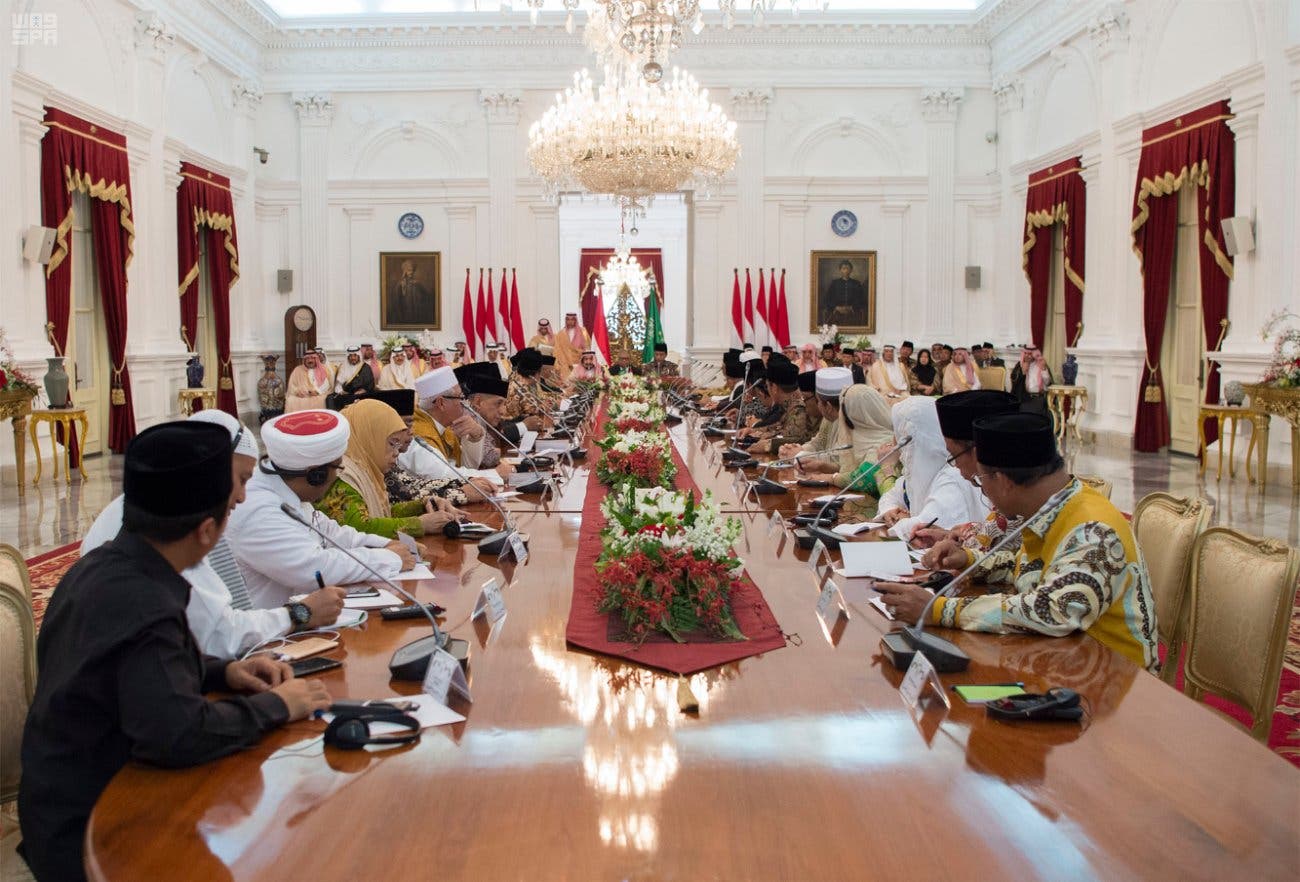 A number of the attending Islamic figures spoke at the meeting, expressing their thanks to the king for visiting Indonesia.
Before leaving Merdeka presidential palace in Jakarta, King Salman planted a tree in the palace's garden on this occasion.
The meeting was attended by a number of princes and ministers members of the official delegation.