The Arab Coalition on Sunday asked to put the port of Hudaydah under the supervision of the United Nations, after dozens of Somali refugees were killed near the Yemeni coast.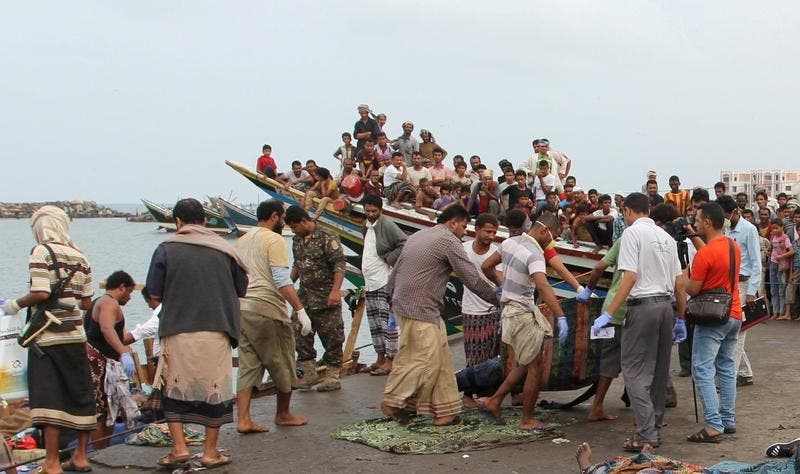 Body of a Somali refugee, killed in an attack by a helicopter while travelling in a vessel off Yemen, is carried at the Red Sea port of Hodeidah, Yemen March 17, 2017. (Reuters)

It is still unclear who was behind the assault.
Humanitarian and security crisis
SHOW MORE
Last Update: Wednesday, 20 May 2020 KSA 09:49 - GMT 06:49