Who are the six Saudis who Qatif extremists threatened in a 'hit list' graffiti?
Six Saudi personalities have been made a target after a graffiti marking them was found in the eastern province of Qatif.
Sheikh Hassan al-Saffar, Nabih Al Ibrahim, Ahmed Mshikhs, Mohammed Al Turki, Sukina Meshekhis and Waleed Sulais were personally identified in a what appears as a hit list calling them "traitors and spies".
There has been a rise of voices rejecting the extremist acts carried out by the militants in the eastern province of Qatif, especially after the assassination attempt on former municipal council member Nabih Al Ibrahim. This act has been a major blow to the militants in Qatif, which represent a drop in their legitimacy.
This has been evident after major Shiites clerics and community leaders have voiced their condemnation against violent acts to achieve any goals. Some argue these militants have been using those exact figures in the past as a religious cover for their extremist actions.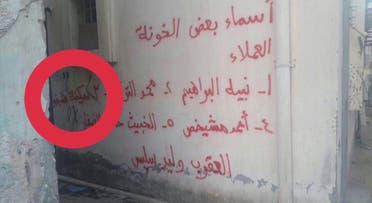 The latest graffiti list is a clear indication of the militants' fear that the province's people might start siding with the communities' popular figures and that it might spell a rebellion against them.
Sheikh Hassan al-Saffar: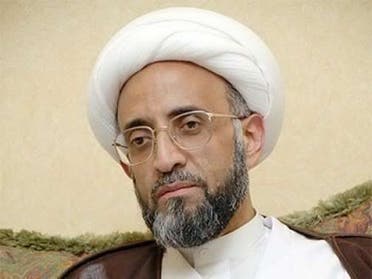 Sheikh Hassan al-Saffar is considered one of the most prominent Shiite scholar from Qatif, Saudi Arabia. Last year, he publicly condemned attacks on Saudi police and said the acts "do not represent the true values of people from the province".
Nabih Al-Ibrahim: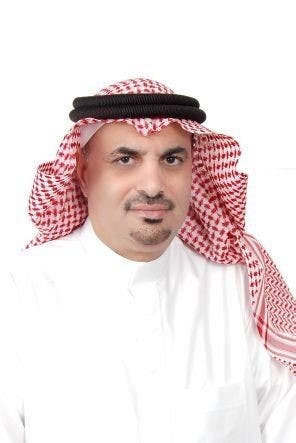 Nabih Al-Ibrahim is a civil engineer who ran and was elected as one of Qatif province's municipality representatives. He faced and survived an assassination attempt last March for his social activities to resolve unrest in the district of Mousawarah in Awamiyah. He has been an ardent oppose to the use of violence in the region after appearing on major Saudi channels and network condemning militants who perpetuate them.
Ahmed Mshikhs: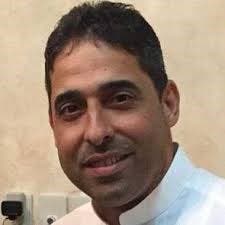 Ahmed Mshikhs is a Saudi activist married to the daughter of Sheikh Hassan al-Saffar, Qatif's most prominent Shiite scholar. He was one of the most outspoken on Twitter immediately after news of Nabih Al-Ibrahim's assassination attempt, creating one of the first hashtags calling against terrorism in Qatif. "There is not white or black terrorism. Terrorism is terrorism. Standing against all its form is a duty to our community and country as a whole," he said at the time.
Mohammed Al Turki: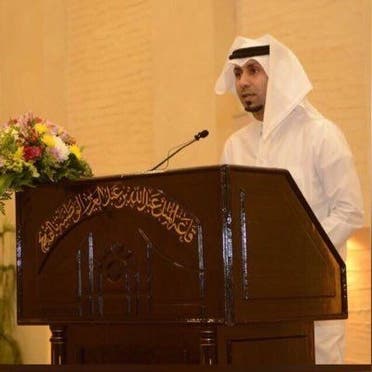 Mohammed Al Turki is a prominent journalist from Qatif who wrote the column "My screams before the final bullet" condemning the assassination attempt on Nabih Al-Ibrahim. "We stand against those abusers who robbed us of our freedom, the smallest of which is our freedom of opinion," he wrote in the column, calling out the militants who tried to take Al-Ibrahim's life.
Sukina Meshekhis: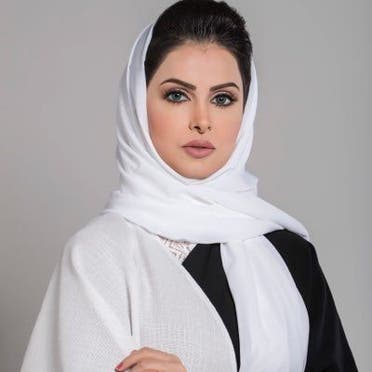 Sukina Meshekhis is a Saudi journalist currently working on al-Hurra's program "Hadith al-Khaleej", a talk show focusing on social issues surrounding the Gulf.
"We've been identified as traitor and spies, but spies for who? And who have we betrayed? What have we done to deserve such titles? We only stood up against terrorism and only hope for peace and stability in Awamiya," she tweeted after the photo of the graffiti went viral.
Waleed Sulais: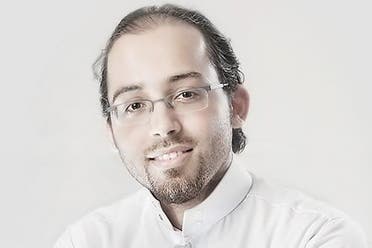 Waleed Sulais is a prominent social activist who condemned the attempted attack on Al-Ibrahim's life. He called the militants "hooligan criminals" in a tweet immediately after the assassination attempt.