Hundreds of expats with residency and labor violations thronged passport department (Jawazat) offices across the Kingdom on Wednesday, the first day of a three-month amnesty period allowing these violators to leave the Kingdom without paying any fines or facing any penalties.
The authorities have made elaborate arrangements to cope with the rush and assist applicants.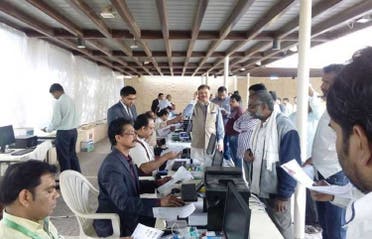 Violators can benefit from the amnesty by booking an appointment for processing exit visa formalities through the Ministry of Interior website (www.moi.gov.sa).
On the website's passports section, users should click on "BOOK AN APPOINTMENT" then enter residence ID (iqama) number and date of birth. The system will fix an appointment for visit. This has come as a big relief to thousands of expatriates who were in a dilemma till Tuesday.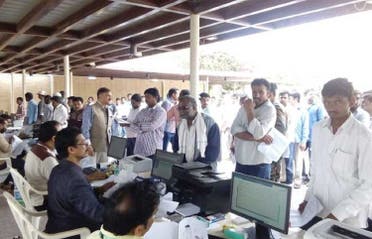 The Makkah region, which has the largest number of visa violators in the Kingdom, is equipped to deal with the rush of applicants.
Maj. Gen. Abdul Rahman Al-Harbi, director of Makkah regional Jawazat, was personally supervising arrangements at the expatriate affairs at the security complex in Shumaisy on Wednesday.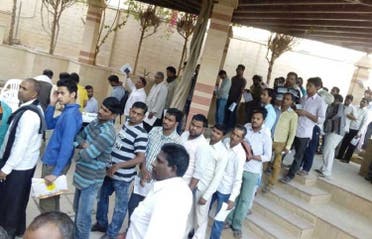 "Everything is working as planned," Mohammed Al-Hussain, spokesperson of Makkah region Jawazat, told Saudi Gazette.
Taif, Qunfudah and Rabigh are other offices where applicants can approach besides Shumaisy, he said.
Foreign missions have also made appropriate arrangements to assist their nationals.
The Philippine consulate in Jeddah and embassy in Riyadh have been running camps for the past three days to help applicants.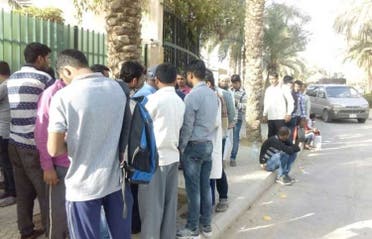 In Riyadh region, passport offices have been equipped in Malaz in the city, Al-Kharj, Wadi Dawassir, Al-Majmah, Dawadmi, Al-Zulfi, Afif, Shaqra and Al-Quyaita to receive applicants.
In the Eastern Province, arrangements have been made in Dammam, Al-Khafji, Al-Ahsa and Hafar Al-Batin, according to Talal Al-Sholhoub, spokesperson of Directorate General of Passports in Riyadh.
Indian Embassy officials in Riyadh made elaborate arrangements to receive a large number of amnesty seekers.
Ambassador Ahmad Javed personally interacted with the visitors and officials to ensure a hassle-free service to all.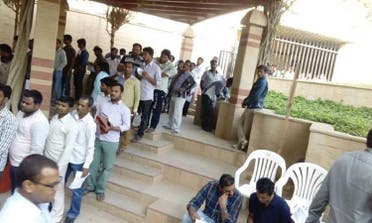 Speaking to Saudi Gazette, Counselor Anil Nautiyal said the embassy staff and volunteers were doing "a perfect job." He said the exact number of visitors would only be known by evening.
Nautiyal appealed to all undocumented Indians to utilize the amnesty.
Over 350 applicants approached the Indian consulate for the help on the first day of the amnesty.
The consulate has set up seven counters on the first day where the staff, in addition to receiving applications for emergency certificates, assisted the applicants to obtain online appointments at the passport offices for exit visas.
The article was first published in Saudi Gazette on March 30, 2017.