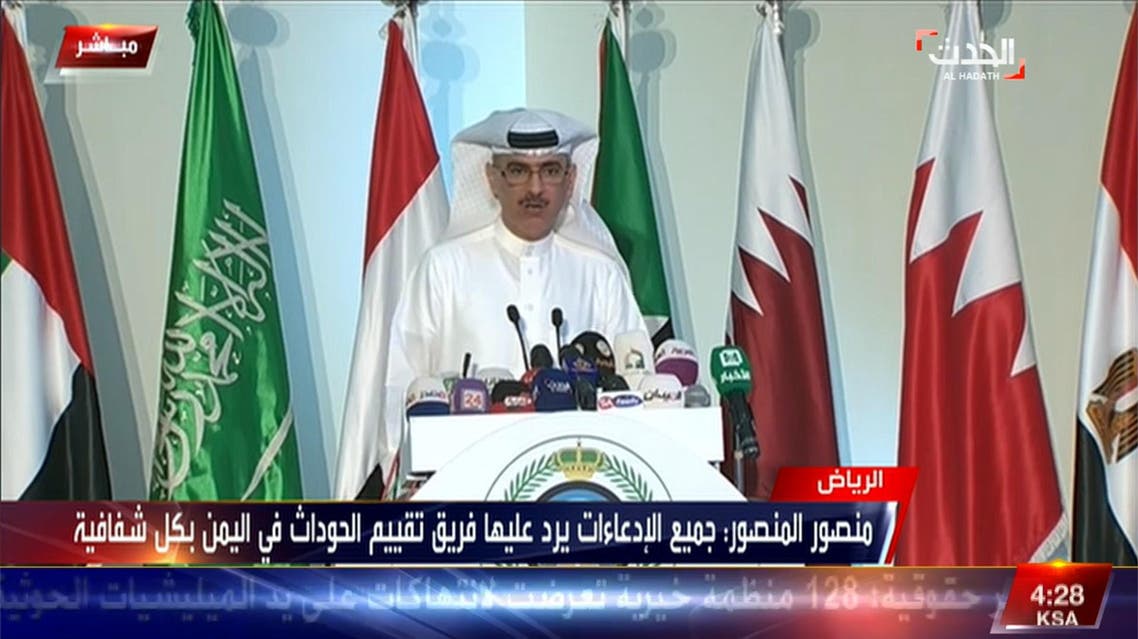 Arab coalition's assessment team apologizes for error on Hajjah factory in 2015
The Joint Incidents Assessment Team (JIAT) tasked with evaluating the Arab coalition's actions in Yemen has apologized for an error recently made during an attack targeting militia in the Hajjah governorate in Yemen.
The spokesperson for the assessment team said on Sunday that coalition forces were targeting a moving military target when forces inadvertently hit a water bottling factory in Hajjah province on August 30, 2015 that killed at least 14 workers.
According to the initial data, an air strike was carried out based on confirmed intelligence that indicated the presence of AAA mobile anti-aircraft artillery stored at an estimated distance of 80 meters near the factory.
The bomb that had been used with the intention of targeting the storage facility apparently deviated off its intended route because of weather conditions in the area and fell on the factory instead.
Meanwhile, the assessment team's spokesperson Mansour al-Mansour found claims that coalition forces targeted a hospital in al-Hudayda province unfounded. The actual targeted site during the attack on October, 2015, was 500 meters from the hospital.