Saudi King Salman meets British PM Theresa May; grants her King Abdulaziz Sash
Saudi King Salman held an official talks session with British Prime Minister Theresa May at Al-Yamamah palace in Riyadh on Wednesday.
At the outset of the meeting, the king granted the British Prime Minister King Abdulaziz Sash.
Following that, bilateral relations were reviewed and aspects of cooperation between the two friendly counties in all fields and ways of enhancing and developing them in addition to developments of regional and international situations were discussed.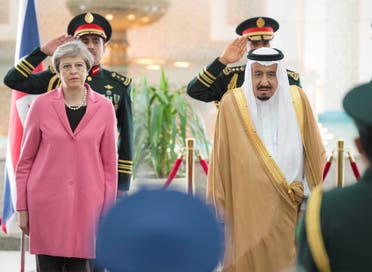 King Salman held a luncheon banquet in honor of the British Prime Minister and her accompanying delegation. A number of princes, ministers, and senior officials attended the banquet and reception.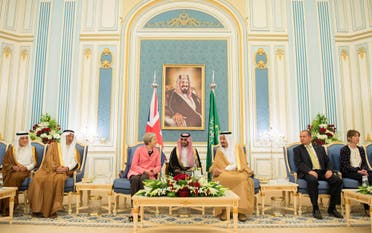 (With SPA)