Iranian official admits Tehran supported Houthi missile strikes on Saudi Arabia
Iranian and international media outlets have published a video clip of an Iranian hardline cleric in which he indicated that Iran's support for the Houthi militias comes with the aim of attacking Saudi Arabia.
Mehdi Taeb, head of the Ammar Strategic Base – an organization established to fight "soft wars" against Iran) and a lobbyist group close to Iran's supreme leader Ali Khamenei – was quoted as saying that "Iran's catering of missiles to the Houthis was carried out in stages by the Revolutionary Guards and the support and assistance of the Iranian navy".
In a speech published on a local news website Taeb pointed fingers at Iranian President Hassan Rowhani and accused him of obstructing the continued shipments of arms to the Houthis saying: "Suddenly, we received an order to stop sending shipments, because the Americans will suspend the negotiations on the nuclear file if we continue to provide the Houthis with weapons".
Taeb who was speaking with members of the Ammar Foundation along with a number of officers and members of the Revolutionary Guards claimed that "the nuclear negotiations between Tehran and the six major countries have come in the way of preventing three times the provision of Iranian surface-to-surface missiles to the Houthis".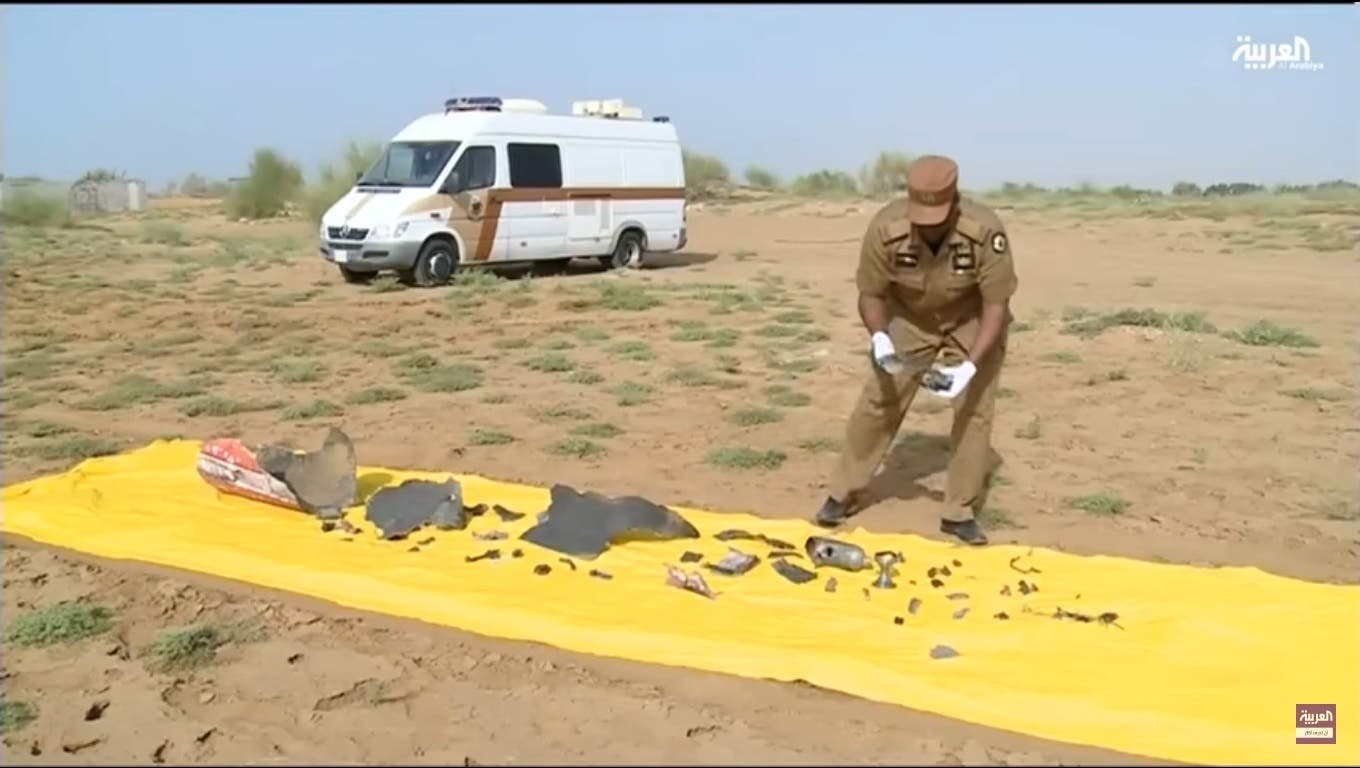 The Ammar Foundation is an associate of the IRGC intelligence service, headed by Hussein Taeb, Mehdi's brother, which is a parallel institution to the Iranian intelligence ministry and had a prominent role in the bloody repression of the Green Movement protests in 2009.
"The Rowhani nuclear agreement has hindered the path of military assistance to the Houthis in Yemen," Mehdi was quoted as saying, adding that "Khamenei was the one who ordered Iranian naval to be stationed at Bab al-Mandeb to facilitate weapons supplies without anyone knowing".
Iran supplying the militias with missiles
This is not the first time that Iranian officials have admitted to targeting Saudi Arabia by supporting the Houthi militias.
Iran has provided the Houthis with a number of short and long-range missiles to strike targets in Saudi Arabia. The Saudi air defenses have thwarted them in the kingdom, and official Iranian media outlets have acknowledged supplying the Yemeni militias and insurgents with these missiles.
The Iranian assistance to the Houthis is not restricted to missiles only. The Arab coalition and international forces seized heavy and light weapons, explosives, shells and other types of armament in the two years' time after the onset of the Decisive Storm Operation.