Saudi deputy crown prince: 'If Saudis convinced by reforms, sky is the limit'
Saudi Arabia's Deputy Crown Prince Mohammed bin Salman said that if recent reforms being made in the kingdom were convincing to the Saudi people, then "the sky is the limit."
Speaking to the Washington Post's David Ignatius this week, Prince Mohammed highlighted the revolutionary changes for the kingdom under Vision 2030.
Ignatius describes the 31-year-old deputy crown prince as "unlike so many Saudi princes, he wasn't educated in the West, which may have preserved the raw combative energy that is part of his appeal to young Saudis."
Prince Mohammed told Ignatius: "I'm young. Seventy percent of our citizens are young ... We don't want to waste our lives in this whirlpool that we were in for the past 30 years. We want to end this epoch now. We want, as the Saudi people, to enjoy the coming days, and concentrate on developing our society and developing ourselves as individuals and families while retaining our religion and customs. We will not continue to be in the post-'79 era.
"That age is over," he added.
The deputy crown prince expressed his optimism about President Donald Trump, describing him as a "president who will bring America back to the right track."
The article focused on the growing ties between Saudi Arabia, especially with US Secretary of Defense James Mattis's latest visit to the kingdom.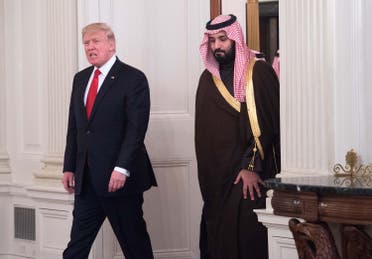 "We have been influenced by you in the US a lot. Not because anybody exerted pressure on us — if anyone puts pressure on us, we go the other way. But if you put a movie in the cinema and I watch it, I will be influenced," he said. "Without this cultural nudge, we would have ended up like North Korea," explained Prince Mohammed.
Russia, oil and reforms
The deputy crown prince also reflected on the kingdom's relations with Russia asserting that reviewed oil policies could be "the most important economic deal for Russia in modern times."
With regard to non-oil revenue, Prince Mohammed spoke of an increase of 46 percent from 2014 to 2016 and predicted another 12 percent growth this year. The biggest economic change mentioned in Vision 2030 is the plan to privatize about 5 percent of state-owned oil giant Saudi Aramco, which the prince said will take place next year.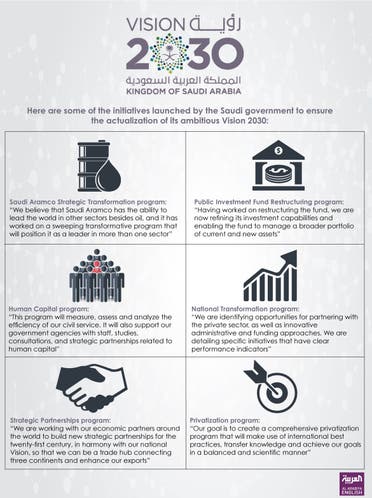 "This public offering would probably raise hundreds of billions of dollars and be the largest such sale in financial history," wrote Ignatius.
He also wrote that the rationale for selling a share of the kingdom's oil treasure is to raise money to diversify the economy away from reliance on energy. Mining, for example, would tap an estimated $1.3 trillion in potential mineral wealth, he added.
Other points of focus referred to the stride towards economic reforms as "moving ahead slowly but steadily."