'March for bread' protestors call for unrestricted aid deliveries to Hudaydah
Yemeni protestors reached the Red Sea city of Hudaydah on Tuesday, ending a weeklong march from the capital to demand the Houthi-held port be declared a humanitarian zone.
Hundreds of protestors made the 225-kilometer walk, dubbed the "march for bread", to call for unrestricted aid deliveries to Yemen.
Protestors waved flags emblazoned with loaves of bread and chanted slogans demanding the port be spared in the war, which the United Nations estimates has killed more than 10,000 people and left millions struggling to find food.
"The Hudaydah port has nothing to do with war... Let them fight anywhere, but leave the port alone. The port is for our women, children, our old people," said protestor Ali Mohammed Yahya, who walked for six days from Sanaa to Hudaydah.
Rights group Amnesty International said that the city's port is a crucial access point for "lifesaving international aid".
'Funds desperately needed to avert famine'
UN chief Antonio Guterres urged countries Tuesday to pitch in to help prevent a looming famine in war-torn Yemen, warning that children especially were already dying at an alarming rate.
"Yemen today is experiencing a tragedy of immense proportions," the UN Secretary General told country representatives gathered in Geneva for an aid pledging conference.
"We are witnessing the starving and the crippling of an entire generation," he said, adding that Yemen is gripped by "the world's largest hunger crisis".
Appealing to donors, he stressed that "a famine can be prevented if we act quickly and commit to funding crucial life-saving assistance".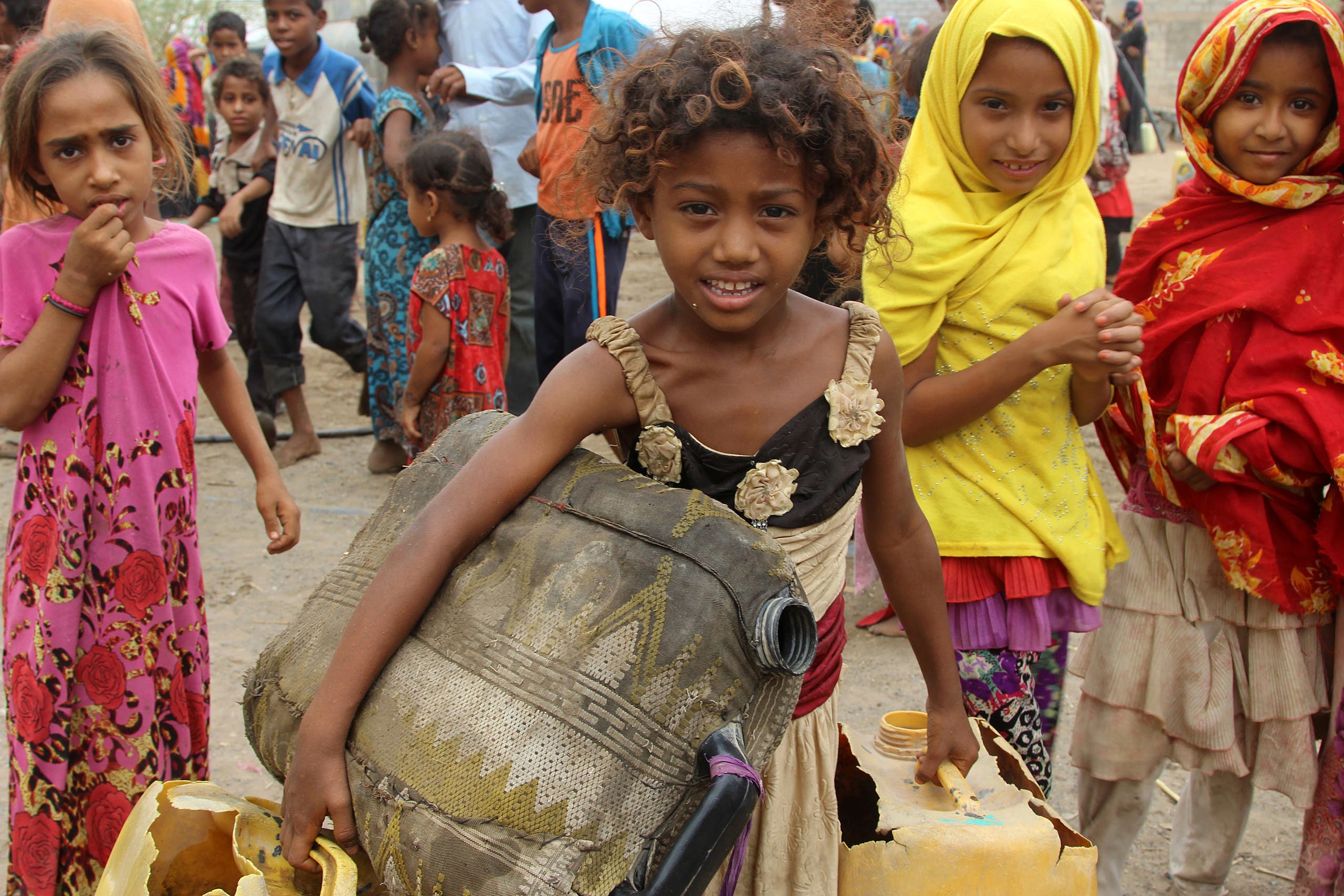 The conference, co-hosted by the Swiss and Swedish foreign ministers, comes after the UN in February said Yemen needed $2.1 billion of aid this year alone.
The UN had warned that unless international donors stepped up their response the war-torn country faced a "serious risk of famine".
In response to the appeal, Saudi Arabia donated $150 million and Kuwait $100 million.
The UN is seeking $2.1 billion for Yemen this year as it has received only 15 percent toward that appeal.
Yemen is reeling from conflict between Houthi militias, aligned with Iran, against a Western-backed, Arab coalition.
'Children bearing the brunt'
"On average, a child under the age of five dies of preventable causes in Yemen every 10 minutes," Guterres said.
"This means 50 children in Yemen will die during today's conference, and all those deaths could have been prevented."
Many of the children who survive "will be affected by stunting and poor health for their entire lives," he added.
Swedish Foreign Minister Margot Wallstrom noted that with two million children out of school, there is a growing risk of recruitment by armed groups, while two-thirds of girls are married off before the age of 18.
"We must act now", she said.
(With AFP)