Details emerge about ISIS cell members involved in the Prophet's Mosque attack
Further information has been released regarding the identified members of a terrorist cell believed to be responsible for a number of attacks in Saudi Arabia.
The group has been named as the "Harazat cell" after the name of the town they operated in, located in Jeddah.
The Saudi interior ministry revealed information about Hussam al-Juhani, who became a leading member of an extremist organization in 2003 and supported al-Qaeda and ISIS.
He was first arrested between 2005 and 2007 and then in 2017 for joining the terrorist organization of ISIS.
Juhani joined ISIS with the help of Ibrahim al-Zahrani. He accepted Zahrani's suggestion and was questioned by the organization's operations mediator in Syria about his age, date of arrest, wife, financial and family status, and other questions.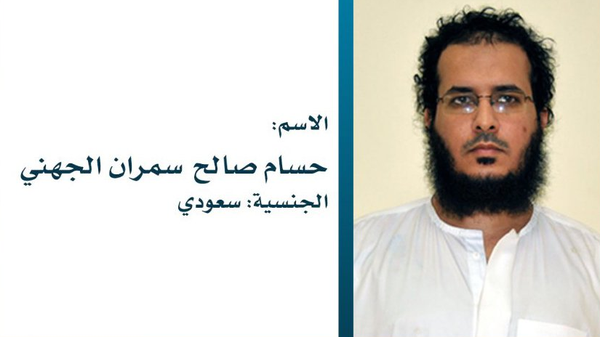 Juhani was in direct contact with the operations' mediator in Syria. He was supposed to be an "evident" member in charge of transferring weapons and explosive belts to the organization's members.
He was asked to pledge allegiance to ISIS in a written statement. He was placed under the command of Khalid al-Sardani, who was known within ISIS as Amir al-Hijaz.
Hussam Saleh Samaran Al-Juhani was arrested in an apartment in al-Naseem District in Jeddah, where he had logistical ties with a rest house in Harazat. The house was used as a shelter and a laboratory for the manufacture of explosive belts and devices.
Terrorists Khalid Ghazi Hussein al-Sarwani and Nadi Marzouq Khalaf al-Madhyani al-Anzi, blew themselves up when they were raided by the security forces.
Further to the ongoing investigations carried out by the security authorities on the activity of this cell, the authorities found that this cell was directly involved in other terrorist crimes.
The investigations proved that the cell was involved in the terrorist operation that targeted worshipers at the Prophet's Mosque last year, by providing the suicide bomber, Naer Musallam Hammad al-Nujaidi – a Saudi national – with the explosive belt.
The suicide bomber blew himself up when security men prevented him from entering the Prophet's Mosque; 4 security men were martyred and 5 others were wounded.
It was also proven that this terrorist cell was involved in the terrorist operation that took place in the parking lot of Dr. Sulaiman Fakih Hospital in Jeddah last year.
It has also provided the suicide bomber, Abdullah Qulzar Khan – a Pakistani national – with the explosive belt. The latter blew himself up when security men tried to stop him for his suspicious behavior.