Abu Dhabi Crown Prince Sheikh Mohamed bin Zayed Al Nahyan discussed the promotion of bilateral ties between the UAE and Germany with Chancellor Angela Merkel on Monday.
According to the UAE press agency, WAM: "Sheikh Mohamed welcomed Merkel in the UAE and focused on regional and international issues of mutual interest to assert the strong friendship between the people of both countries."
During the meeting, attended by National Security Adviser Sheikh Tahnoun bin Zayed Al Nahyan, bilateral relations covering political, economic and development areas, as well as current partnerships between both countries and the ways to strengthen them were discussed.
Both parties addressed issues concerning Syria, Libya and Yemen, and the efforts of both countries to combat extremist and terrorist groups, and their mutual co-ordination to support the stability and security in the region.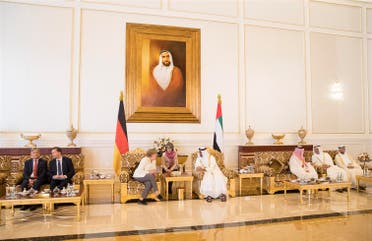 Sheikh Mohamed briefed Merkel about the UAE's vision of a safe, stable and prosperous region, the news agency said.
They expressed the need for communication and dialogue among major international players to agree on a positive understanding to backup global peace and stability.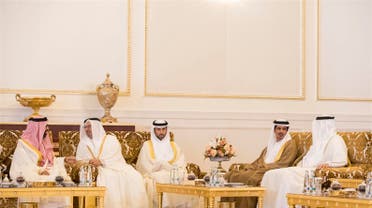 "The UAE-German relations are well established and based on a close partnership that reflects the belief of both countries about their mutual importance, and the need to provide institutional frameworks for consultation, dialogue, understanding and joint action to develop ways of enlarging the scope of their mutual interests, while investing in potential of co-operation and achieving greater political, economic, cultural and security understanding," Sheikh Mohamed said.
The press agency said that the UAE and Germany trade exchange volume stood at $16 billion, and was increasing due to economic and trade co-operation in various fields including technology, space, renewable energy, tourism and other areas.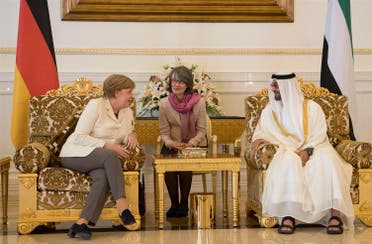 (With WAM inputs)