Abdul-Aziz Al-Maflhi the new governor of the Yemeni temporary capital Aden, arrived Saturday amid tight security measures from Riyadh the Saudi capital to take over his duties as head of the local authority in Aden.
Al-Maflhi received great public and official reception. He stressed that one of his top priorities at this stage is the rehabilitation of the public services network and to launch the economic recovery process in the country.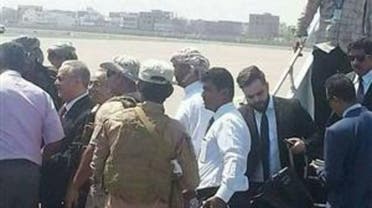 Al-Maflahi was received by the Deputy Prime Minister and Interior Minister Major General Hussein Mohammed Arab, a large number of military and security leaders, members of the local authority and a crowd of citizens.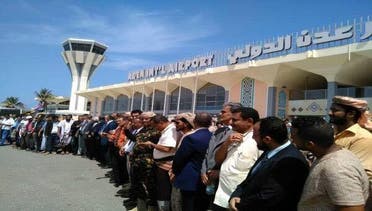 The arrival of the governor to the temporary capital of the country was accompanied by tight security measures. A large number of presidential protection brigades were spread in the streets and roads close to the airport. Military vehicles and armored vehicles were seen at the entrances of "Khor Maksar" and "Crater" cities.