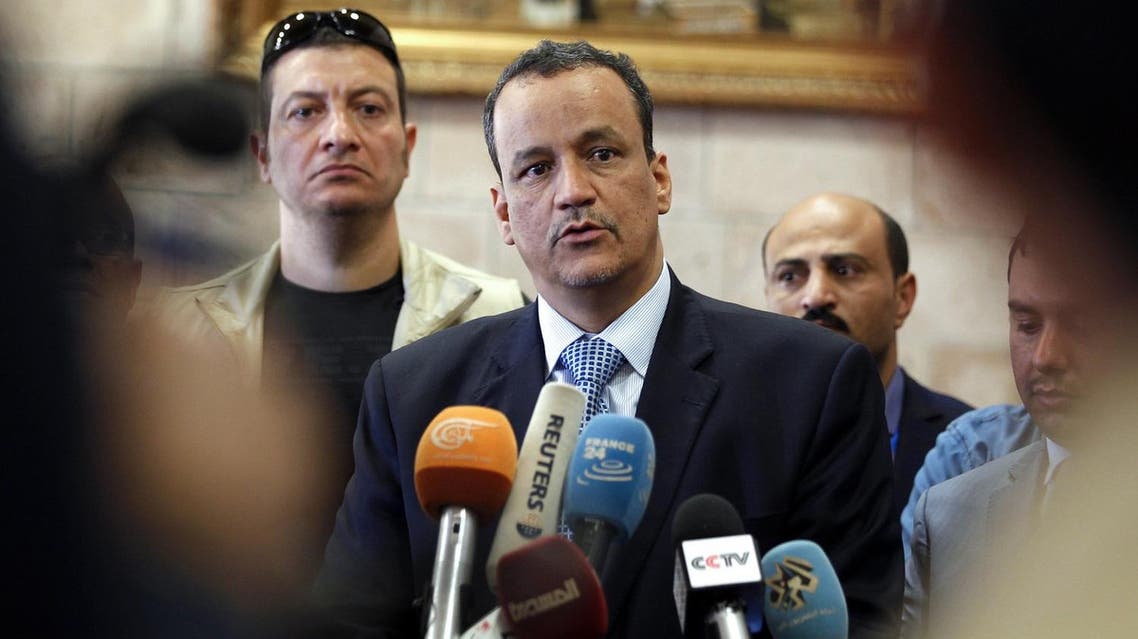 Ould Cheikh: Our discussions will focus on avoiding military actions in Hudaydah
The UN envoy to Yemen, Ismail Ould Cheikh Ahmed, sent a message to the Yemenis upon arriving to the capital Sanaa on Monday, after elements of the armed Houthi militias faced the convoy of the Special Envoy of the Secretary-General of the UN to Yemen after leaving the airport, eyewitnesses told Al Arabiya.
"I want to send a message to the Yemeni people. We, the United Nations, will remain objective. Our goal is to seek peace. We are not taking sides, whatever is said. We will continue to strive for peace. We hope to cease fire during the month of Ramadan. And get the conflicting parties back to the negotiation table," Ould Cheikh said in the conference hall.
He also revealed the objectives of his current visit to Yemen, which are three main points. Firstly; to avoid and prevent any military operation in the city of Hudaydah, secondly; considering it a humanitarian visit, in order to alleviate the suffering of Yemenis in various situations, in addition to Cholera epidemic control.
Third; the economic aspect, where the visit aims to discuss the issue of salaries and ways to resolve the related problems, in addition to the need to solve the Central Bank case.
Ould Cheikh arrived to Sanaa as part of a tour he began last week in Riyadh in an attempt to revive the stalled peace talks, since August last year, after Kuwait's three-month consultations ended with the rejection of the coup to sign the agreement proposed by the UN envoy at the end of negotiations.
A few hours prior to the UN envoy's arrival to Sanaa, the spokesman of the Houthis, Mohamed Abdel Salam, criticized the UN and described it as helpless, and a failure in fulfilling promises.
"The United Nations is acting only as per the desire of other parties to delude the world that there is a process of political negotiation in progress," Salam said.