Several conditions set for discussion in Qatari Emir's pending visit to Kuwait
In light of increasing pressure and on Qatar by Gulf and Arab countries because of its several regional policies, reports suggest its Emir Sheikh Tamim bin Hamad Al-Thani is set to travel to Kuwait on Wednesday to ask for mediation in resolving the current crisis with the Gulf Cooperation Council (GCC).
Other reports say Emir Tamim will also potentially visit Oman afterwards. Both Kuwait and Oman have played mediatory roles in the past.
Informed diplomatic sources revealed that the pending visit by the Emir of Qatar on Wednesday to Kuwait may extend for hours.
These efforts were preceded the visit of the Kuwaiti Foreign Minister to Doha last week.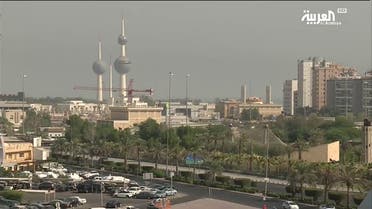 Qatar's official news agency reported last week that its Emir, at a military graduation ceremony, criticized renewed tensions with Tehran, expressed understanding for Hezbollah and Hamas, and suggested US President Donald Trump might not last long in power. Doha tried to refute by saying the statements were published by hackers on Qatar News Agency (QNA)'s website.
Sources say the mediation of Kuwait will result in an agreement that includes several binding clauses for Qatar, most prominent of which are:
- Stop interfering in the internal affairs of the Gulf States and Arab countries
- Stop incitement through Qatari media channels
- Halt naturalizing any more citizen from other Gulf States
- Stop incitement against Egypt through its policies
- Stop supporting the Muslim Brotherhood Islamist group
- The removal of persons who are hostile to other GCC countries from Qatar's territories, especially members of the Muslim Brotherhood