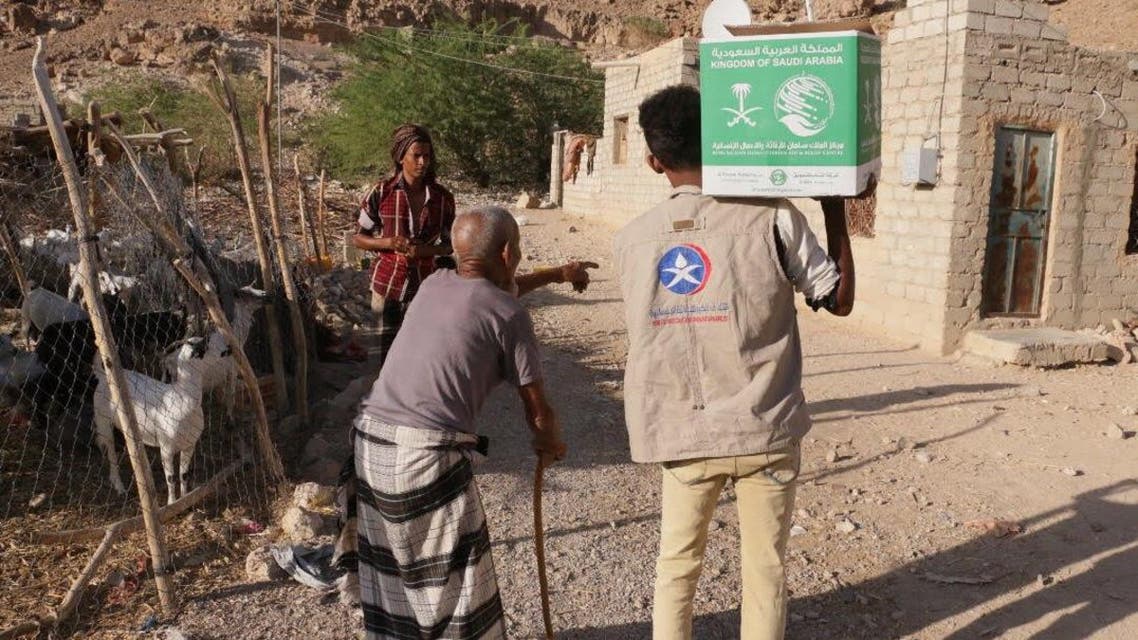 King Salman Relief Center distributes 50,000 food baskets in Yemen's Hadhramaut
Saudi Arabia's King Salman Center for Relief and Humanitarian Aid distributed nearly 50,000 food Baskets to 300,000 people from different directorates affiliated to Wadi Hadhramaut governorate of Yemen.
The people in Wadi Hadhramaut expressed their thanks and gratitude to Saudi Arabia's King Salman, its government and people for this assistance which is an extension of a series of relief and humanitarian aid that reflect the depth of fraternal ties between the two peoples.
The United Nations had warned last month that unless international donors stepped up their response the war-torn country faced a "serious risk of famine".
In response to the appeal, Saudi Arabia donated $150 million and Kuwait $100 million.
The UN is seeking $2.1 billion for Yemen this year as it has received only 15 percent toward that appeal.