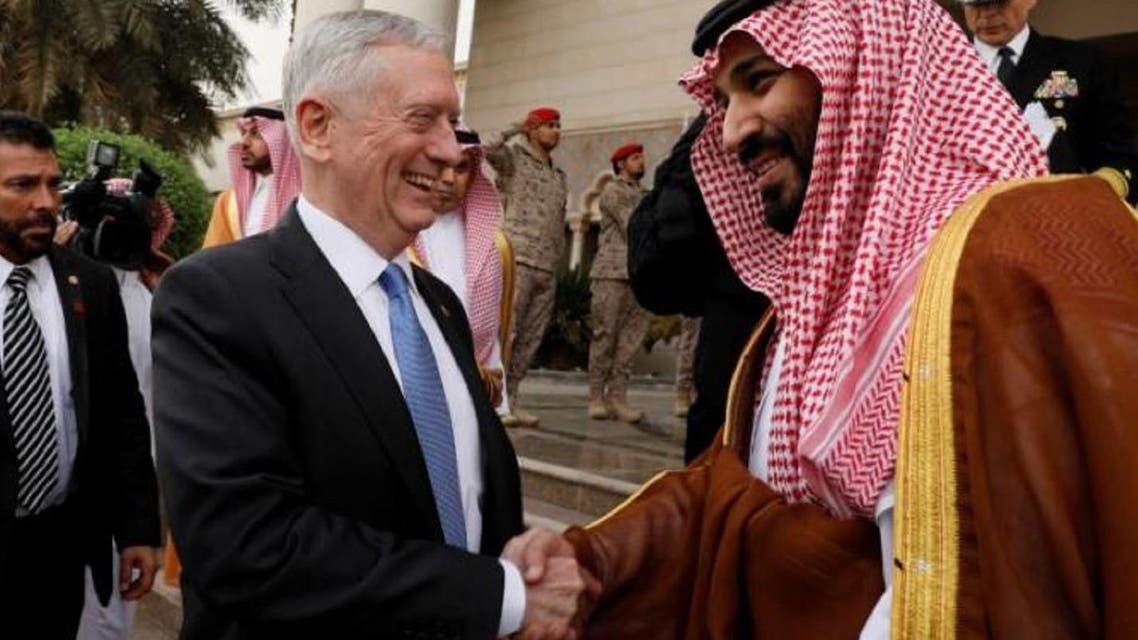 US Secretary of Defense praises Riyadh's role in fighting terrorism in phone call with Saudi Deputy Crown Prince
Saudi Deputy Crown Prince Mohammed bin Salman, Second Deputy Premier and Minister of Defense, received a telephone call from US Secretary of Defense James Mattis.
During the telephone conversation, they discussed the current situations and latest developments in the region.
The US Secretary of Defense lauded the Kingdom of Saudi Arabia's active role in combating terrorism and countering extremism.
The two sides looked forward to more work for unifying international efforts in order to achieve security and stability in the region.