During the recent weeks, many reports have emerged that accuse Iran of boosting its engagement with the Taliban in the northern and eastern regions of Afghanistan.
Historically, the Taliban had vowed and worked on cleansing northern Afghanistan from the Shiite tribe of Hazaras.
To reinforce the main principles that shape Taliban's ideology against Shiiters, Taliban militants killed nine Iranian diplomats during the late 1990's which prompted Tehran to post tens of thousands of its soldiers along its border with Afghanistan.
These developments resulted in giving Tehran a big presence as a main player in this region, which saw the recent dropping of the "mother-of-all-bombs" by the United States under President Donald Trump.
Northern and eastern Afghanistan has also recently seen the rise of ISIS, an enemy arrayed against many players, including US, Iran and the Taliban as well.
An example of this clearly came to light early last month when many fighters were killed in clashes between ISIS and Taliban in the eastern province of Nangarhar.
Unlike the Taliban, ISIS' ideology is transnational and can be used to stir up Iran's restive Sunni populations, the Middle East Institute observed in one of its recent reports titled "Iran's Taliban Gamble in Afghanistan" by Joshua Levkowitz.
Levkowitz, as well as many analysts, said that 2014 represents the critical juncture in Iran's policy shift with regard to the Taliban.
Formalizing ties
This year, when most of the international coalition troops began withdrawing from Afghanistan, Iran moved to formalize its relationship with the Taliban by allowing it open a foreign office in Mashhad, giving an impetus to the banned organization's international presence, the report said.
It also added that ISIS gained strength in Nangarhar province after several regional groups, including Al Tawhid Brigade and Ansar Al-Khilafat Wal-Jihad, pledged formal allegiance to ISIS. These events too have served to push Iran and the Taliban closer together.
Last December, Voice of America (VOA) reported that the Afghan parliament opened an investigation over military ties between Taliban insurgents and Iran and Russia.
Iran stands accused by Afghan officials of harboring Taliban fighters from Afghanistan in cross-border areas.
Taliban families in Iran
"Families of a number of high ranking Taliban leaders reside in Iran," Asif Nang, the governor of western Farah province, recently told Radio Liberty. "They live in cities such as Yazd, Kerman, and Mashhad, and come back to Afghanistan for subversive activities."
The governor said bodies of Taliban fighters who were killed in recent clashes in the provincial capital have been transported to their families in Iran. Nang told Afghan media that over 5,000 Taliban militants are present in the province.
Locals say they often see Taliban crossing borders into Iran.
"More new faces are seen these days coming from Afghanistan," Jamaluddin, an Afghan refugee in Taybad city which lies close to the border with Afghanistan, told VOA. "They are barely seen in public places as they try to keep themselves away from other Afghans. Some Afghans say they are Taliban members."
Afghan lawmakers say Tehran is also supplying sophisticated weapons to the Taliban.
"Iran not only has hosted Taliban families, it has supplied the group with weapons that could target and damage tanks and planes," lawmaker Jumadin Gayanwal from southeastern Paktika province said.
The Wall Street Journal reported in June 2015 that Iran sent cash and weapons to the Taliban.
In May 2016, Al Arabiya reported that Taliban leader Akhtar Mansour was killed in a US drone strike as he returned to Afghanistan from Iran where he has been staying.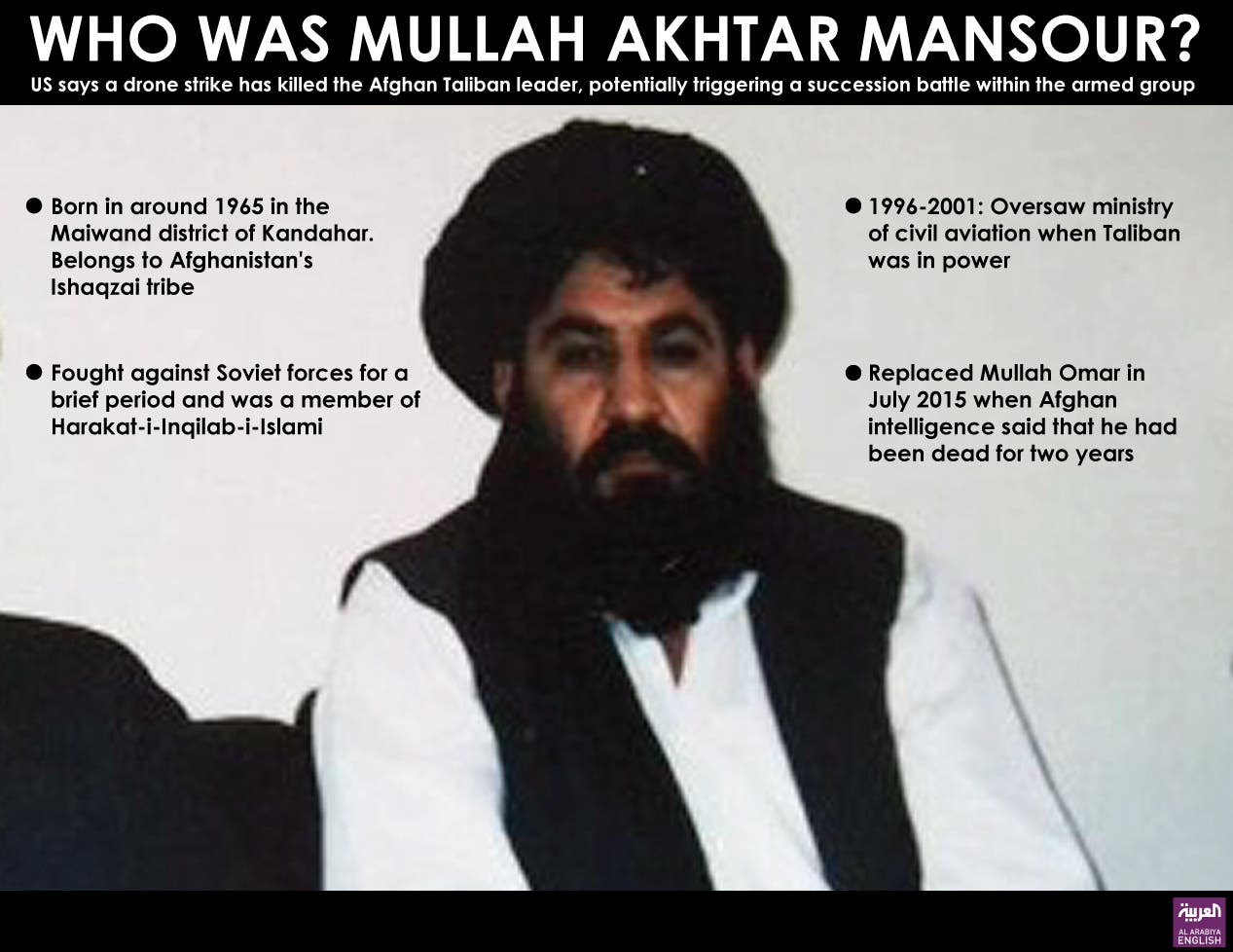 In early February, a top US commander in Afghanistan said that Russia and Iran were supporting the Taliban in part to undermine US and NATO missions to bring stability to Afghanistan.
Army Gen. John Nicholson told the US Senate Armed Services Committee that Iran is providing the Taliban in western Afghanistan with military and logistical support.
Thus in the short term, the Taliban is furthering Iranian interests via its insurgency against the US-backed government and by providing support, Iran is preventing the United States from bringing stability to Afghanistan.
Ties with Qatar
According to many news outlets, Taliban members from their political bureau in Qatar, led by Mohammad Tayyab Agha, travelled to Iran in the spring of 2015 to discuss Afghan and regional affairs. The Taliban maintains a political office in Doha, for meetings with Afghan and foreign interlocutors after the controversial facility was formally opened in 2013.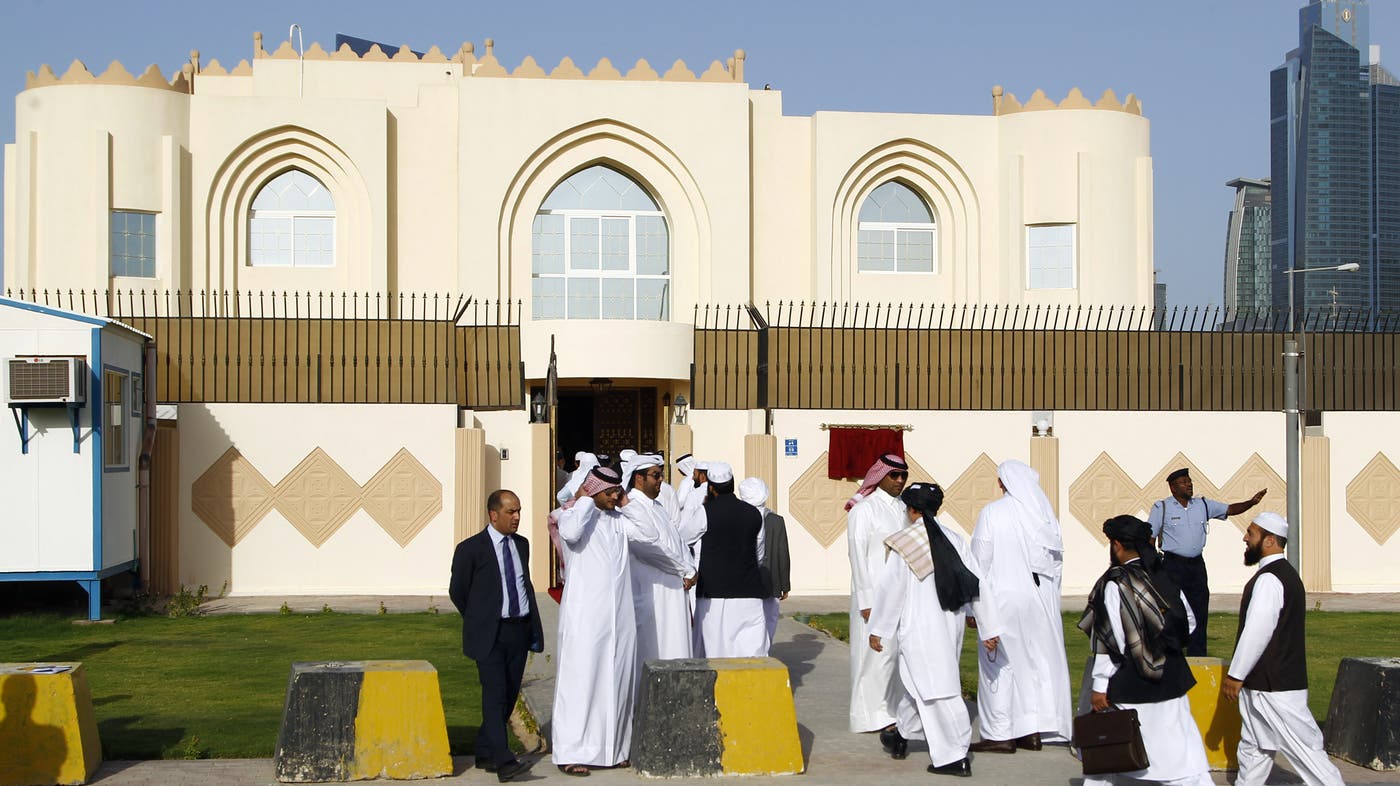 Taliban had three capitals as options, but according to reports, Mullah Omar himself preferred Qatar as the venue as he was claiming it was neutral.
Some experts now link the revamped ties between Qatar and Iran, amid the GCC crisis, with the struggle in Afghanistan where US troops are now facing other enemies, and not only ISIS and Taliban.