At least 100,000 food baskets including basic food supplies have been sent on Monday to Yemen by Saudi Arabia's King Salman and Humanitarian Aid and Relief Center (KSRelief).
The baskets were sent by orders from Saudi King Salman Al Saud to provide the needs of and stand by the Yemeni people.
Dr. Sallah bin Fahd Al-Mazroui, assistant general supervisor for financial and administrative affairs, said that the convoy came within the great attention of King Salman bin Abdulaziz Al Saud of the Yemeni people and his directives to provide all basic requirements and supplies through the center, pointing out that 11 trucks loaded with medical supplies and dates will follow this convoy.
For his part, Yemeni Minister of Local Administration and Chairman of the Supreme Committee for the Yemeni relief Abduraqib Fateh has said his government has "lauded this royal gesture".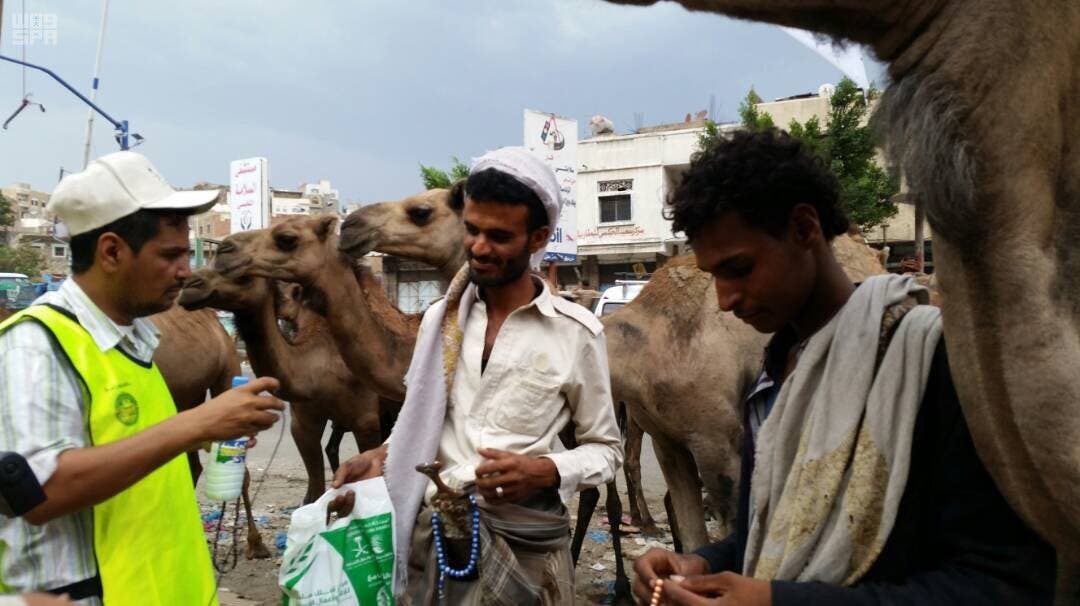 On Sunday, the first shipment of drugs donated KSRelief to treat the cholera epidemic in Yemen arrived at a hospital in Aden. Patients and doctors at the hospital expressed thanks to the center for its aid, and praised its rapid response to combat the disease.
The death toll from a cholera outbreak in Yemen has risen to claim 923 lives and the disease has infected 124,000 people, Al Arabiya News Channel reported on Monday.