The Qatari Foreign Minister said in a statement early Saturday that the demands submitted through Kuwait by four Arab countries were "not realistic," urging them to review them.
The Qatar News Agency also confirmed that "the state of Qatar announced its receipt of a paper, on June 22, containing demands from the siege countries and Egypt."
"The state of Qatar announced its receipt of a paper, on June 22, containing demands from the seige countries and Egypt," read a statement on , published in the early hours of Saturday morning local time.
"The State of Qatar is currently studying this paper, the demands contained therein and the foundations on which they were based, in order to prepare an appropriate response."
Kuwait has reportedly handed over a list of demands to Qatar from neigboring countries Saudi Arabia, Bahrain, UAE and Egypt, who all cut diplomatic and economic ties with Doha earlier this month.
The list of demands, according an Associated Press report, included shutting down Al Jazeera, cutting diplomatic ties with Iran and immediately halting the establishing of a Turkish military base in Qatar and ending any military cooperation with the NATO member.
Also read: Investors' dip in confidence plummets Qatar's stock exchange
A day earlier, the UAE state minister for foreign affairs Anwar Gargash declared a list of demands in order for the Gulf countries and Egypt to end boycotting Qatar. The demands also include ending Doha's support for terrorists and abandoning internationally and regionally listed figures.
'Must abide by the decisions'
Gargash told Al-Hayat newspaper that if Qatar seeks to restore relations, it must abide by the decisions of the Gulf Cooperation Council, and to stop its financing of extremism and terrorist movements in Syria and Libya and to abandon hosting listed figures.
He added that Sheikh Tamim bin Hamad abandoned his father's policies when signing the Riyadh agreement in 2014, especially after he was embarrassed by the tapes that showed Gaddafi's plans to assassinate King Abdullah bin Abdulaziz. Gargash questioned Qatar's exchange of hostages in Iraq and Syria in return for large sums of money that later were distributed to Shiite and Sunni terrorist groups.
Also read: Intel officer: Qatar behind 'fake' UAE social media accounts to stir up trouble
"If Qatar is seeking a separation with its policies, the 'divorce' will happen" even if its facilities and airport remain open to the world, it will remain detached from its surroundings, he added.
According to a Reuters report, unnamed official has said that demands presented to Qatar says that Doha must immediately close Turkey's military base and halt military cooperation with Turkey in Qatar. The report also said the countries have given Doha 10 days to comply. The list was handed over to Qatar by Kuwait, which is mediating in the dispute.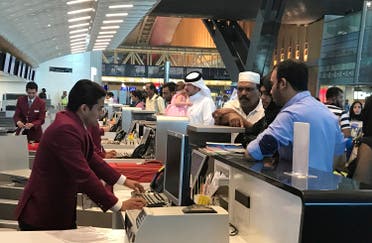 Meddling in internal affairs
The Associated Press reported that, as per the list of demands, Qatar must refuse to naturalize citizens from the four countries and expel those currently in Qatar, in what the countries describe as an effort to keep Qatar from meddling in their internal affairs.
They are also demanding that Qatar hand over all individuals who are wanted by those four countries for terrorism; stop funding any extremist entities that are designated as terrorist groups by the US; and provide detailed information about opposition figures that Qatar has funded, ostensibly in Saudi Arabia and the other nations.
OPINION: Qatar running out of cards to play with
More broadly, it says, the list demands that Qatar align itself politically, economically and otherwise with the Gulf Cooperation Council, a regional club that has focused on countering the influence of Iran.
The Iran provisions in the document say Qatar must shut down diplomatic posts in Iran, kick out from Qatar any members of Iran's Revolutionary Guard, and only conduct trade and commerce with Iran that complies with US sanctions. Under the 2015 nuclear deal, nuclear-related sanctions on Iran were eased but other sanctions remain in place.