Saudi Crown Prince Mohammed bin Salman on Sunday visited security forces involved in foiling a terror plot last week that targeted the Grand Mosque in Mecca.
Prince Mohammed, who was appointed Crown Prince last week, was pictured visiting the injured security forces in hospital.
PHOTO GALLERY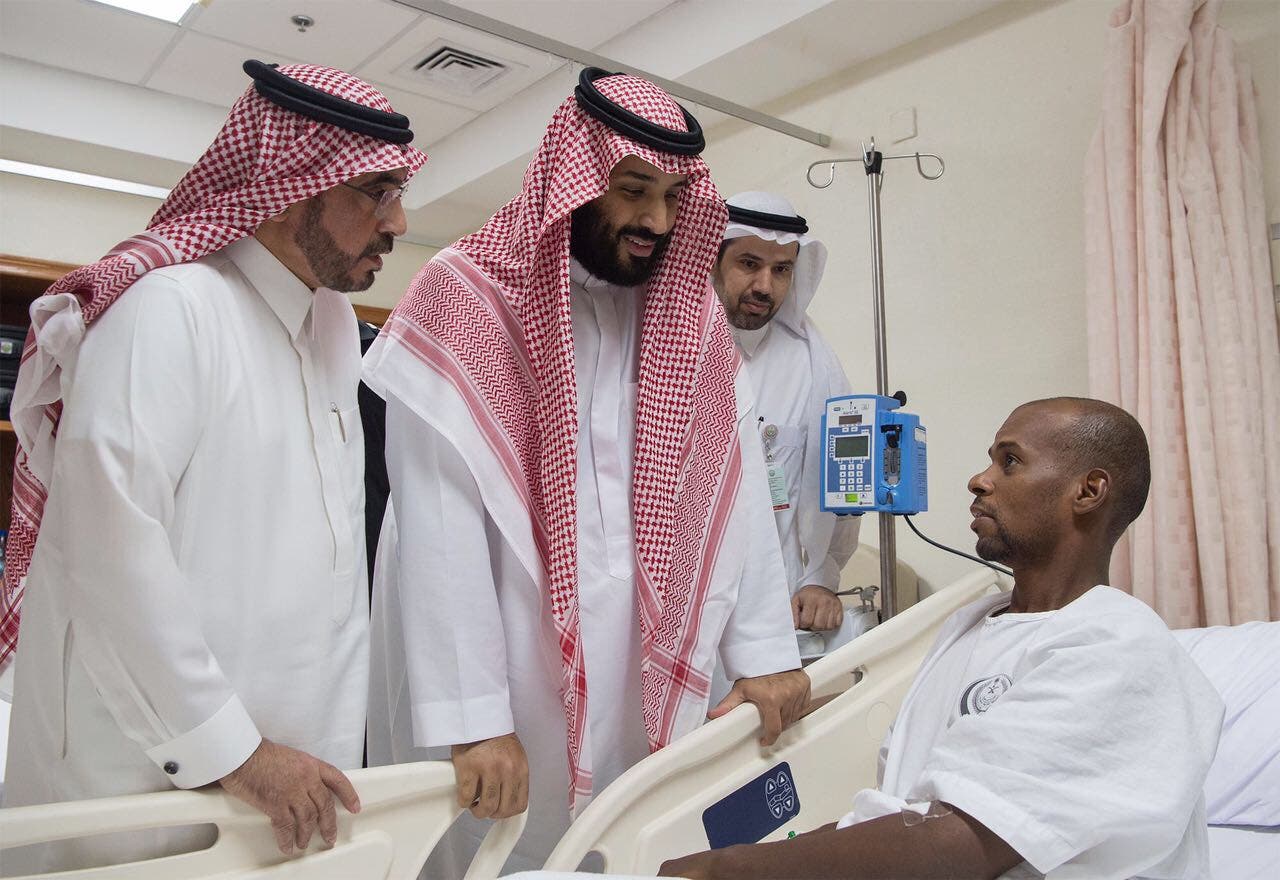 On Friday, security forces said the operation was planned by three terrorist groups, two based in Mecca and the thrid in Jeddah. The foiled attack targeted worshipers at the mosque.
The first operation was foiled in Mecca in Assila district, while the second was thwarted in Ajyad al-Masafi neighborhood.
Six people were injured and five members of the security forces were lightly injured.