Saudi Arabia's Foreign Minister Adel al-Jubeir has said that it is in Qatar's hand to stop financing terror and inciting extremism across the region.
Jubeir's statements comes on Tuesday, less than a week before a deadline on Qatar to comply with a 13-point list of demands from several Gulf and Arab boycotting countries expires.
The Saudi foreign minister met with journalists in Washington DC where he also told them that there are currently no negotiations with Qatar over the demands.
OPINION: What's demanded of Qatar?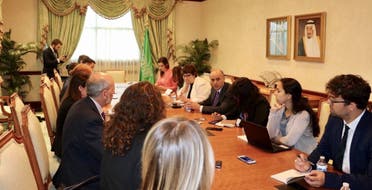 The list of demands included the shutting down Al Jazeera, cutting diplomatic ties with Iran, immediately halting the establishing of a Turkish military base in Qatar and ending any military cooperation with the NATO member.
Qatar must also refuse to further naturalize citizens from the four countries – especially in Bahrain's case – and expel those currently in Doha, in what the countries describe as an effort to keep Qatar from meddling in their internal affairs.