United Arab Emirates Foreign Minister Sheikh Abdullah bin Zayed al-Nahayan said on Tuesday that it was time for Qatar to end its support for terrorism.
His statements come on Tuesday as Arab countries boycotting Qatar over its alleged support for terrorism were still awaiting a response to their demands via mediator Kuwait.
"We in this region, unfortunately see that Qatar has hosted, allowed and incited terrorism. It wasn't easy for us to take these decisions as it came after years of efforts to convince our brothers in Qatar but unfortunately we didn't find a real partner willing to cooperate. But we hope that with the decisions we have taken, and with the help of our partners even in Germany, we can bring sense and logic to the leadership in Qatar," Sheikh Abdullah said at a press conference with his German counterpart in Abu Dhabi.
"Enough. Enough of supporting terrorism, enough support for inciters and the intolerant. Enough of Qatar hosting such elements and destabilizing the region," he added.

The Emirati foreign minister also said it was premature to talk about extra sanctions ... "this depends on what we will hear from our brothers in Kuwait," Sheikh Abdullah said.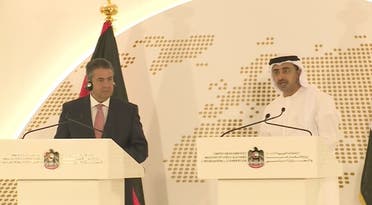 Saudi Arabia and its allies announced on June 5 they were severing ties with Qatar and later put forward a list of 13 demands.
They accuse Qatar of supporting extremism and of being too close to Iran, which Doha has denied.
The demands included Doha ending support for the Muslim Brotherhood, closing Al Jazeera, downgrading diplomatic ties with Iran and shutting down a Turkish military base in the emirate.
The Qatari foreign minister had earlier said the list of demands was "made to be rejected."