A Saudi security personnel named Abdullah Turki al-Turki, who works with the emergency security force, died while performing his duties in Awamiya district in the eastern province of Qatif.
A terrorist group targeted a security patrol to obstruct the arrival of equipment to Al Masoura construction project, which led to their hideout, reported Al Arabiya.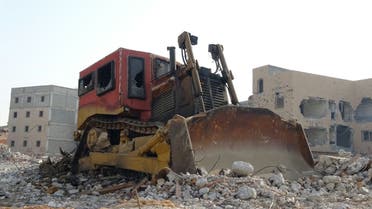 The development operations continued in Al Masoura neighborhood in Awamiya on Thursday morning in central Qatif under the protection of security patrols. In the past, the area has been targeted by terrorists holed up in this old neighborhood.

The martyred security personnel in the town of Al Awamiya include: Officer Walid Ghathian Dhawi al-Shaibani, corporal Abdul Aziz Turki, Major Tareq al-Alaqi, and agent Sergeant Adel al-Otaibi and Abdullah Turki Turki. A total of 20 people were injured in the attack.
This article is also available in Arabic.