Beginning tomorrow (July 14), a group of eight young men is embarking on a challenging six-week journey, cycling all the way from London to perform Hajj in Saudi Arabia.
The riders from the UK-based charity Human Aid also hope to raise £1 million for medical aid in Syria. They claim to be championing the principles of Islam while revisiting the early Muslim tradition of travelling to Hajj on land.
The journey starts in East London and the group will first cycle to New Haven and will take a ferry to Dieppe in France. From there, they will bike to Paris and will then be travelling to Switzerland, Germany, Austria, Liechtenstein and entering Italy.
In Venice the group will catch a ferry to Igoumenitsa in Greece. They will cycle through Greece and take a plane over the sea to Alexandria. They will cycle in Egypt and go to Hurghada from where they will take a ferry to Yanbu in Saudi Arabia.
On the last leg of their journey, they will travel from Yanbu to Medinah. Enthusiasts will be joining the group during different segments of their journey while some cyclists will be welcoming the group into Saudi Arabia.
Donations on the way
People can donate money to Hajj Ride and the money the group raises will be used for emergency services in Syria. Human Aid and a few other organizations in UK and in Malaysia organized a unity convoy and since April they have sent 80-85 ambulances to Syria.
The funds raised during Hajj Ride will be used to replenish these ambulances and give them the equipment they need. Abdul Wahid, the founder of Hajj Ride conceptualized the project when he converted to Islam 11 years ago.
"People say you have to change everything about you when you become Muslim. I had a lot of time to think about how I can merge my lives. I thought I love cycling and I want to go to Hajj, so why don't we go back to the old way of journeying?" Wahid told Al Arabiya.
According to Wahid, they are trying to be in touch with their ancestors and to overcome the difficulties in the journey and raise awareness for charity. Wahid joined a London to Paris cycle ride in 2015 which made him realize that cycling form London to Madinah is indeed possible.
He pulled out his old plan and started drafting and turned the sketches into a project plan. The eight men of which three are Bengali British, four Pakistani British and one from the UK, are addressing many causes.
"The spirit of Hajj has been lost. People used to travel for half a year or a year to go to Hajj. Some people would have been gone for two years at a time. It is a spiritual journey and it is a chance for us to see different people. We will be talking to people and educating them about our cause," he said.
Wahid said they are also going to raise awareness about medical efforts in Syria. "I have found that people throughout Europe and further are very respectful of your intentions and efforts when I tell them about it. I hope this will spread the nobility of Islam," he said.
With diabetes and heart disease being common in the Muslim community in Britain, the men are also hoping to raise awareness about regular exercise. "Being away from our families and friends and being on the roads for nearly two months will be the biggest challenge. We have to support each other in these difficult times," Wahid pointed out.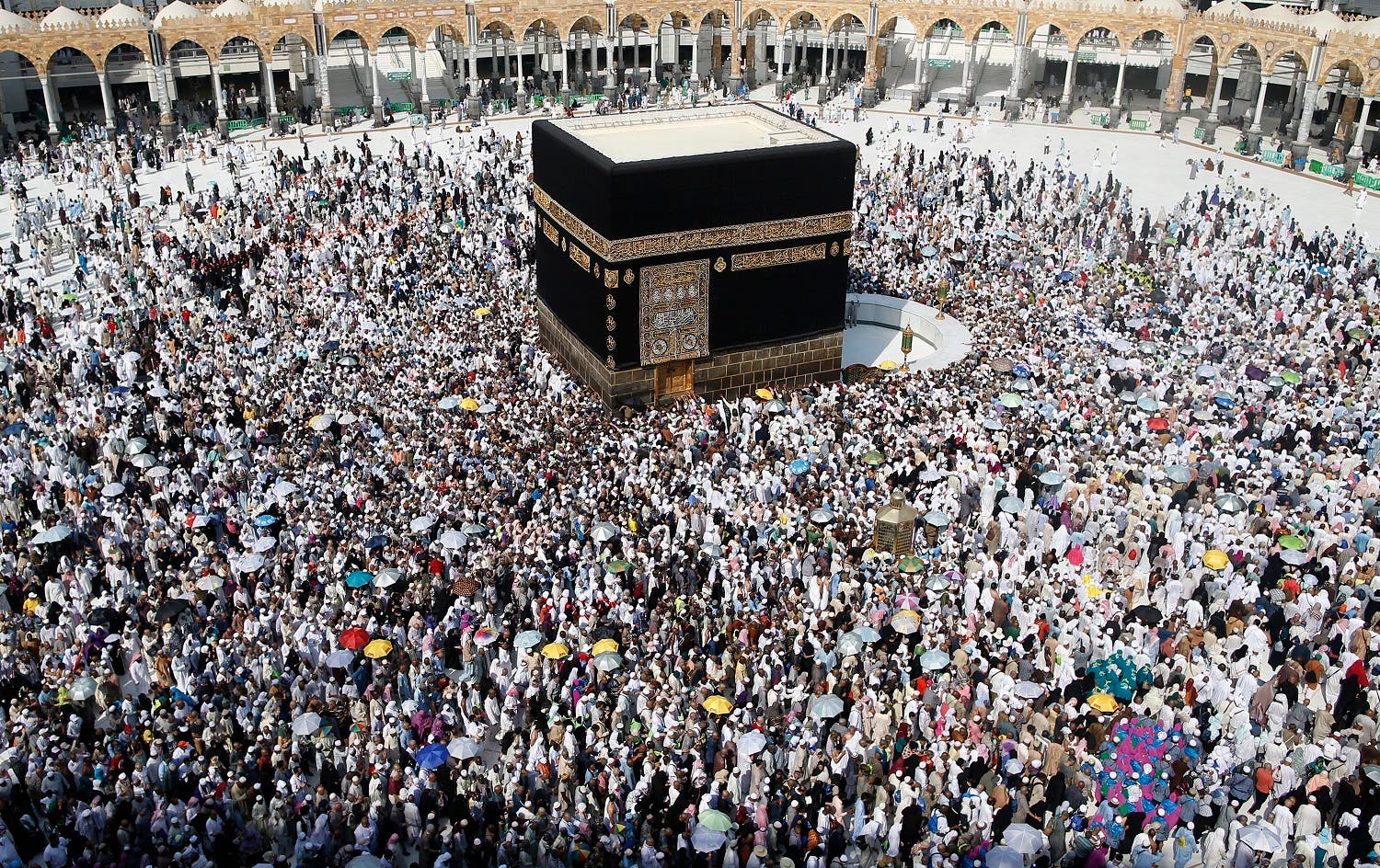 Resting at night
None of the cyclists are professional athletes and the group will be cycling through the day and resting at night.
Another rider, Dobbir Uddin, is a lab technician originally from Bangladesh who is born and brought up in London and is performing Hajj for the first time. He believes the main challenge for the riders is going to be the terrains as they will be cycling through the Alps and through mountains in the Arab region.
"Climbing the mountains is going to take time. Greece onwards the heat is going to be a challenge as we haven't had training in the heat. The heat will be a challenge and it's going to be quite arid and dry," he said.
"I am looking forward to the brotherhood and the bond that will hopefully develop between us. Since the beginning of Hajj, people have travelled for days and months to go to Hajj. Now, people perform express Hajj, within a few days. We are trying to revisit the tradition and keep alive the spirit or essence of Hajj," Uddin said.
According to him, his family members were earlier skeptical of his plans but are now supportive. In key areas where the group will be staying over, they are hoping to have receptions from media outlets. They will have a team at Human Aid who will be giving them promotional support.
Saifullah Nasser an Imam based in Northampton is also going on the Hajj Ride. "The fact that it is unique is what makes stand out. People from Russia and China have cycled to Hajj in the past. We are all cycling enthusiasts, but none of our professional athletes," said Nasser.
"Going for Hajj is not difficult. I have done it earlier but this time I will actually travel on the land I once flew over. I feel to appreciate the highs you have to experience the lows. We hope to inspire the British public. Muslims have been tested in recent times in Britain. We can fulfil our duties and do amazing projects like this," Nasser said.