Several images have surfaced showing large amount of money in the hands of Houthi militias since their invasion of the capital Sana'a since late 2014 even as militias refuse to pay salaries of state employees in areas under their control for the 10th consecutive month. This has raised fears regarding fate of the funds of Yemenis which are constantly looted.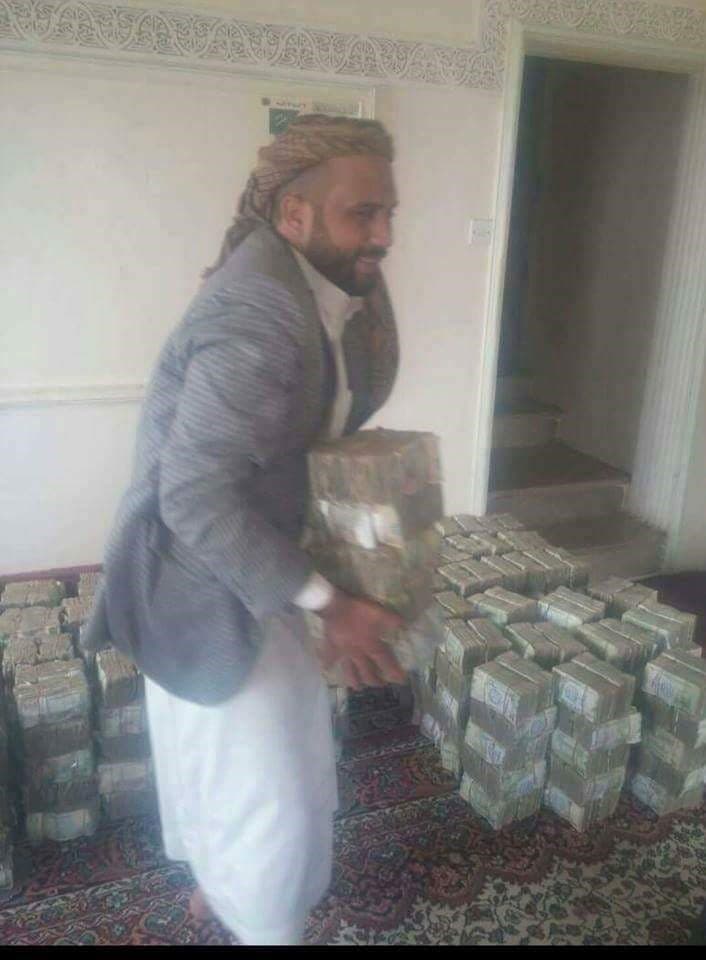 The sudden and illegitimate wealth in the hands of a handful of Houthi administrators is also provoking poor Yemenis and state employees in areas under their control. Houthis have been confiscating salaries for the tenth consecutive month and are reluctant to pay.
The pictures of a Houthi administrator surrounded by piles of billions of riyals provoked a storm of anger in the social media against the militia who have looted public money and continue to impose illegal levies on citizens and traders. They also collect donations from them under the pretext of supporting the central bank to pay salaries.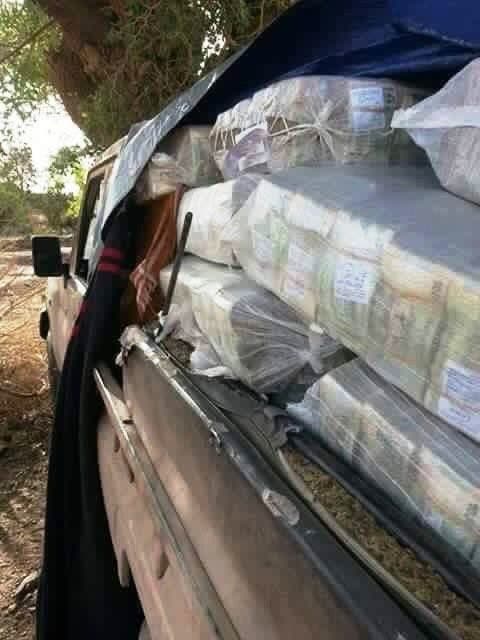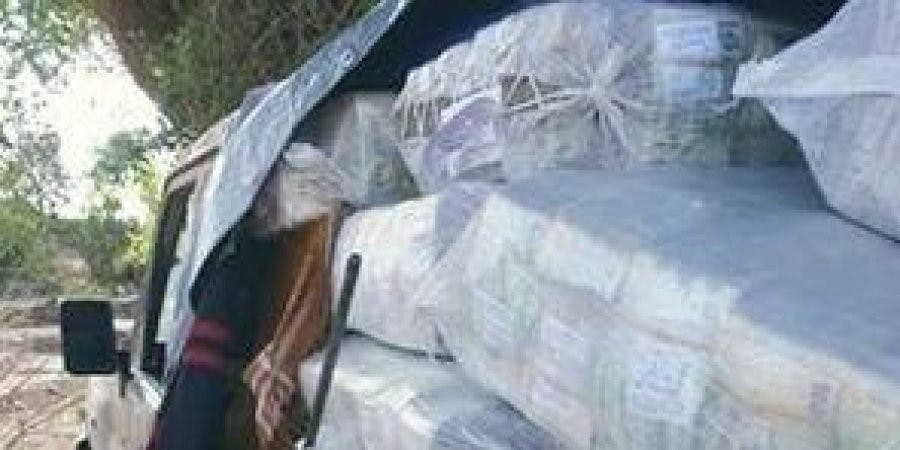 Former Yemeni Minister of Culture Khaled al-Ruwaishan said: "You owe the people a year's salary. Because of you, all the Yemenis have become poor; the country is at a dark bottom because of you."
"They only rule, even if 30 million people die of starvation and oppression, even if the whole world denies them, they will continue on ruling and neglecting the needs of the Yemeni people."
In response to the Houthis accusing him, and everyone who demand salaries, Ahmad Saif, the pro-Houthi MP attributed the suspension of salaries to the failure and corruption of the militias. "They looted our salaries, public money and public services and they want to plunder our patriotism as well," he said.
Money trail
The Houthi leaders are also reluctant to deal with banks. The money they loot from public resources either accumulates in their homes or is used to buy or resell real estate and cars. Some part of this money is also pumped into the black market economy entirely based on oil derivatives, food commodities, medicines, etc.
Activists commented on the picture of a Houthi crew, who are transferring billions to their stronghold in Saada saying "Yemenis have to know where their money and confiscated salaries are going."
Abdul Wahab Qattran, a dissident Houthi leader who called two months ago for the revolution of bread and dignity in Sanaa to demand salaries pointed out that the militias are sure no one will revolt against them or call for an uprising.
Qattran accused the Houthi militias and ousted former president Ali Abdullah Saleh of plundering billions, being involved in corruption and brutally raiding the nation's institutions while the people starve, suffer from diseases and epidemics, and employees are deprived of their salaries.