Two months after Arab states cut ties with Qatar, no end to crisis in sight
It's been 60 days since Saudi Arabia, the United Arab Emirates, Bahrain and Egypt cut ties with Qatar. These four countries, however, still have the door open for Doha to return to the Gulf's embrace on condition that it responds to the 13 demands which stipulate that Qatar ends its support of terrorism and stops the work of inciting television channels.
Qatar, however, has been perceived by these Arab states as stubborn.

On a practical level, the four states believe that Qatar has escaped the issue by obstructing the Kuwaiti mediation in the crisis and promoted a lie that a "blockade" has been imposed against it.

They also believe that Doha was bold enough to make an attempt at politicizing hajj and prevented its citizens from performing the annual pilgrimage. It also submitted a complaint to internationalize the crisis but international organizations did not strongly react to that.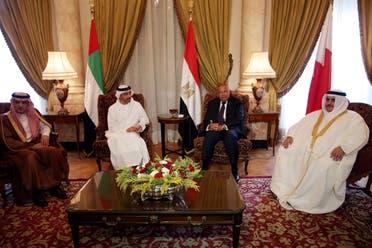 The past 60 days showed the depth of relations between Qatar and Iran and showed that Doha prefers Tehran over its Gulf neighbors as it dispatched Qatar's Economy and Commerce Minister Sheikh Ahmed bin Jassim Al-Thani to attend the ceremony when Hassan Rowhani was sworn in as president for the second time.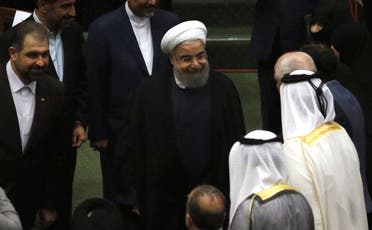 The prolonged crisis has affected Qatar's economy after land-based commerce has been suspended through its only land route and after aerial and naval activity has been undermined.

According to Qatar's Central Bank, the net international reserves plunged by $10.4 billion in June. This is in addition to fears over holding the World Cup in 2022, especially amid corruption allegations. There have been also attempts to politicize sports through the recent deal that saw Brazilian footballer Neymar Jr. be brought by Qatari-owned French club Paris Saint Germain.