Yemeni pilgrims traveling through the land border with Saudi Arabia have found for the first time this year a number of volunteer services to provide water, toilets, medical clinics and temporary accommodation to facilitate their pilgrimage.
300 young people from the Hadramawt province, east of Yemen, volunteered to receive pilgrims this year in their border area.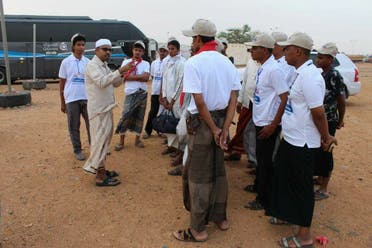 Director of the Awqaf and Guidance Office in Hadramawt, Murad Sobeih, described this project as "the greatest charitable humanitarian project I have ever witnessed." He expressed his admiration for the concerted efforts of all.