A fire has engulfed at least three historic buildings at the heart of the Saudi city of Jeddah on Tuesday.
Occupants of the buildings were evacuated as Civil Defense firefighters contained 80 percent of the fire at around 10 p.m. but there were fears that one of the buildings might collapse.
Col. Saeed Sarhan, Civil Defense spokesman in the Makkah region, said that the blaze was still being tackled in the early hours of Wednesday.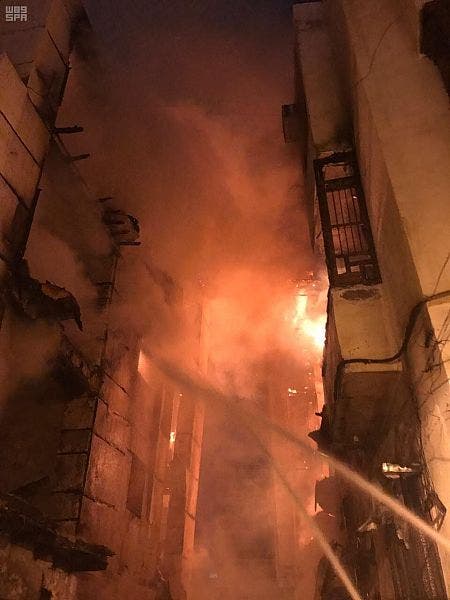 The buildings affected are named Al-Qumsani, Al-Ashmawi and Abdel-Aal
A dozen firefighting and rescue teams are at the scene.