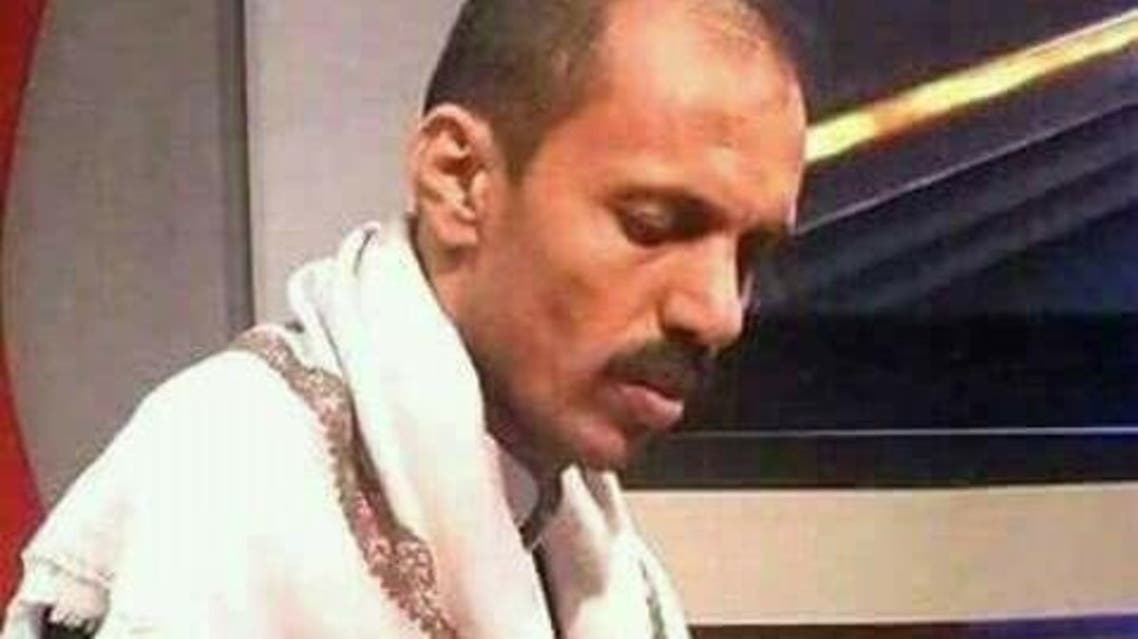 Houthi leader threatens retribution against traders unless salaries are paid
Sanaa - A senior Houthi leader has threatened to loot traders' companies' if they did not pay state employees (military and civilians) who have not received their salaries in more than a year from militias who control institutions.
The leader of the Houthi group who is also a member of the so-called Supreme Revolutionary Committee, Sadiq Abu Shawareb, urged the most prominent houses and businesses in the provinces of Taiz and al-Hudaydah to pay the employees.
In a post on his Facebook page, Abu Shawareb threatened several commercial traders such as Hail Saeed Anam Group, Shaher Abdul Hak Ali Al-Yamani, Brothers Thabit, Al-Kuraimi Bank and Al-Saifi Exchange.
Commentators concluded that Abu Shawareb's post was an act of blackmail which echoes the level of decadence reached by this gang that plundered the public resources of the state and blackmailed traders and citizens with illegal levies, only to ask companies and trade groups to pay the salaries of employees afterwards.
The Houthi militia leader stated that that the payment of salaries comes in exchange for the protection of these companies by the militias in areas under their control.
Protection in exchange of payments
Abu Shawareb called the traders for an urgent meeting on Monday in the presence of the head of the unrecognized government Abdul Aziz bin Habtoor to discuss the payment of salaries to employees.
The government of led by Houthi coup leaders pledged to protect the companies of traders from the "plunder poor and the masses" as long as they pay the employees' salaries.
He also threatened that the armed and security forces along with their militias, which they call the "popular committees," will not protect their companies or their locomotives from "the looting of the masses," as he calls it.
The wide differences between the two parties of the coup (the Houthis and the ousted Saleh) along with recent statements outlined the corruption of the militia, where each party of the two is blaming the other.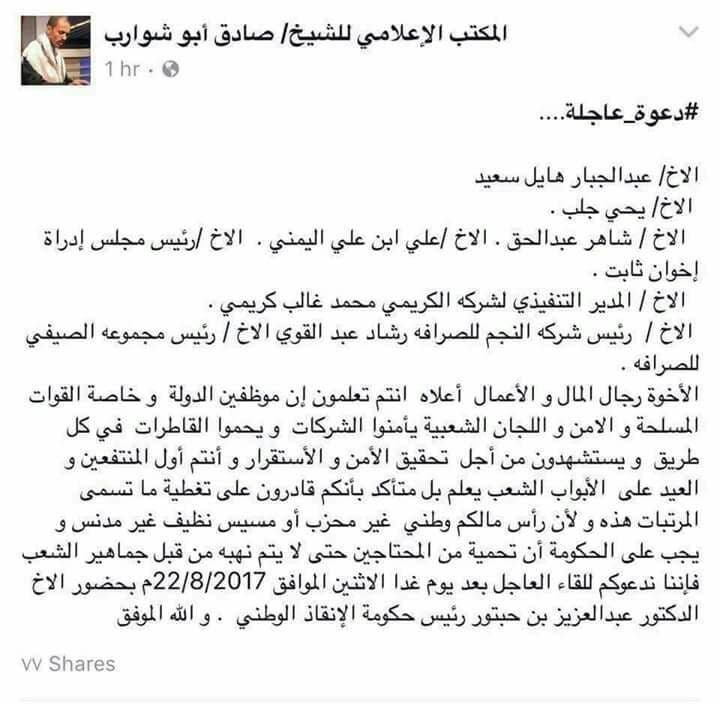 The two parties are accusing each other of corruption and looting of public money. On the one hand, Abdul Malik al-Houthi dismissed his responsibility saying "The General People's Congress is asking us about the fate of the salaries while they should be asking themselves."
On the other, Saleh accused the Houthis of not supplying financial revenues to the Central Bank. "There are billions of riyals being spent in posters and media campaigns, as well as money spent to spread their control over the institutions and the revolutionary committees", adding that "the Houthi group could pay salaries continuously but did not."
Between the mutual accusations of the two parties of the coup, and the fact that they have looted billions, each side has exposed the corruption of the other. State officials in the areas controlled by the Houthis have been deprived of their salaries for a year and suffering from exacerbating catastrophic humanitarian situation.