The Secretary-General of the King Salman Bin Abdulaziz program for Hajj and Umrah, welcomed Friday Qatari Hajj pilgrims at the holy sites of Arafat and Mina.
Secretary General Abdullah bin Mudlaj al-Mudlaj paid a visit to the pilgrim camps and stressed to them the keenness of the Ministry of Islamic Affairs to provide all services and facilitate a spiritual atmosphere for them to perform their rituals and worships easily and smoothly.
According to Saudi Press Agency, during the inspection tour al-Mudlaj called on facilitators at the sites to double their efforts by increasing their pace of work and harnessing all the resources provided by the Secretariat and the Ministry.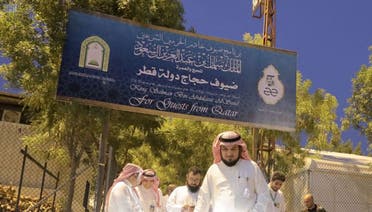 Al Mudlaj praised the role played by all the committees working in the Ministry of Islamic Affairs and its round the clock efforts to be fully prepared for the reception of pilgrims from the State of Qatar.