Over two million pilgrims on Sunday entered their second Tashreeq day during which they continued throwing stones at the devil for the second day and left for Makkah to do Tawaf Al-Wada (farewell circumambulation) and prepare either to go to Madinah or leave for home. The Hajj will be officially over on Monday.
A large number of pilgrims visited Medina while many of them prefer to do this after the completion of their Hajj rites. The pilgrims, who are in a rush, usually leave Mina for Mecca before sunset on the second Tashriq day or else they will have to stay an extra day in Mina and have to pebble the symbolic devil.
The majority of the pilgrims have already vacated Mina, which looks deserted after bustling with life for five days from Wednesday.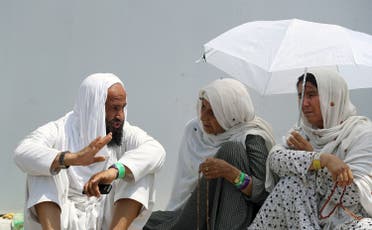 Smooth passage
According to security sources, the stoning of the devil went smooth and there were no cases of stampede or injuries. About 500 cameras were planted at the Jamarat area to monitor the movement of the pilgrims and report any emergency cases.
There are more than 6,000 surveillance cameras erected in the holy sites to watch for any violations and more than 300,000 military and civil personnel deployed to provide services to the Guests of God.
Three Inspire 2 drones are surveilling the holy sites 24 hours a day to transmit photos to the security control and command center for any necessary action to be taken. The Ministry of Hajj and Umrah has set Dhul Hijja 15 (Sept. 6) as the date for the first Hajj return flight to take the pilgrims back to their respective homes.
The ministry, according to informed sources, had informed all the air transport companies that the return flights would only start on Wednesday after it had completed the execution of all its grouping and organizational plans.
The ministry made it a commitment on the air companies and the Tawafa establishments to attend its workshops to get acquainted with its plans aimed at ensuring the safety and comfort of the pilgrims.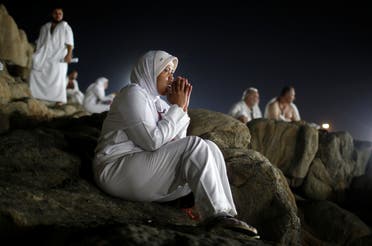 Medical treatment
Meanwhile the Ministry of Health said as many as 10,531 pilgrims received medical treatment at its four general hospitals in Mina while 27,726 were treated at its 26 health centers.
It said 1,649 pilgrims were received at the emergency wards and 7,588 by the outpatient clinics. The ministry said 402 hospitalized pilgrims were transported by health caravan to Arafat, 391 were admitted to the hospitals, 867 were treated from heat exhaustion and 375 suffered sunstrokes.
Minister of Health Dr. Tawfiq Al-Rabiah announced Sunday that this year's Hajj season is free from epidemic diseases and that all pilgrims are healthy. He made this statement during a press conference held today at Mina Emergency Hospital in Mina.
Dr. Al-Rabiah also said that during this year's Hajj season, the Ministry of Health equipped 25 hospitals in Makkah, the holy places and Madinah and 158 health centers with 31,000 health practitioners and administrators. He added that the health teams provided vaccine and preventive treatment against polio and meningitis to more than 700,000 pilgrims.
He also reviewed several achievements accomplished by the ministry during this year's Hajj season, saying that medical and therapeutic services were provided to more than 465,738 pilgrims; and 566 cardiac catheterizations, 28 open heart surgeries and 1,520 renal dialyses were performed.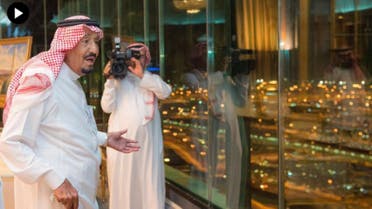 Vision 2030
Dr. Al-Rabiah stressed that developing the Hajj and Umrah facilities of the Ministry of Health is a top strategic priority for the government and is an extension of the Kingdom's historical role in serving Islam and Muslims so as to keep pace with Kingdom Vision 2030.
The objective is also to provide an integrated strategy for developing the Hajj and Umrah facilities in various fields of health and give opportunity to a bigger number of Muslims to perform Hajj. He added that the Kingdom has successfully managed the biggest Hajj season, as two million pilgrims performed their Hajj rites with ease.
Al-Rabiah said the ministry is striving to keep up with Kingdom Vision 2030 by developing and increasing its health facilities in Makkah, Madinah and the holy sites so that they will be able to accommodate 30 million Hajj and Umrah pilgrims in the coming years.
This article was first published in the Saudi Gazette on September 04, 2017.