Many Gulf citizens and residents were quick to thank Sheikh Abdullah bin Ali Al-Thani after his mediation helped the Qatari pilgrims following the ban imposed by their country's authorities preventing them from performing Hajj.
Sheikh Abdullah Al-Thani congratulated the Qatari people, the Kingdom of Saudi Arabia, citizens of the Gulf countries as well as the Arab and Islamic nations on the occasion of Eid Al-Adha, through a tweet via his official account.
Photos showing Sheikh Abdullah Al-Thani with Sheikh Khalid Al-Faisal, the Emir of Mecca and the Grand Mufti of Saudi Arabia, demonstrated the great respect Sheikh Abdullah Al-Thani received from Saudi King Salman and the welcome he received from the Gulf figures.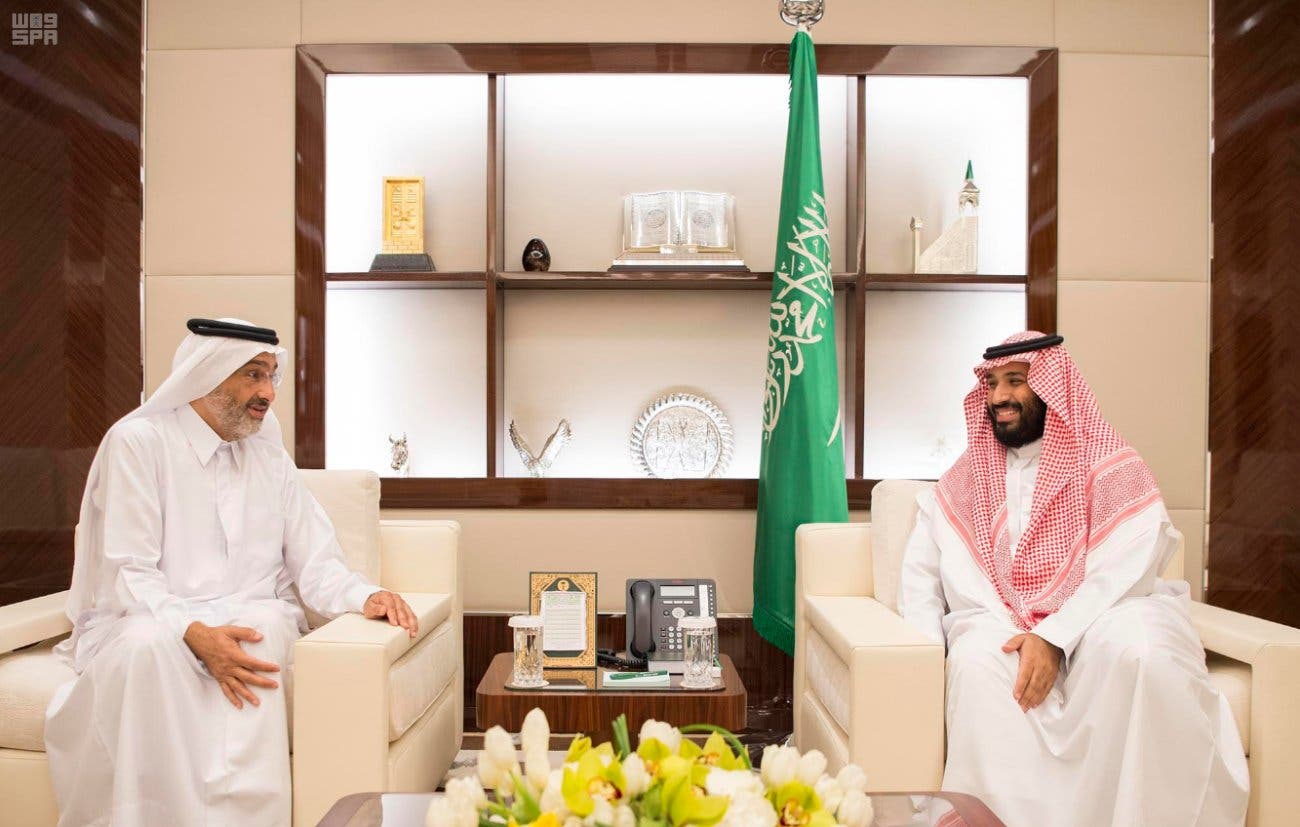 Saudi Crown Prince Mohammed bin Salman also exchanged Eid greetings with Sheikh Abdullah Al-Thani during their meeting in Mina.
Sheikh Abdullah Al-Thani stressed that his aim was to facilitate the affairs of Qatari pilgrims as well as grant them the opportunity to visit their relatives in Saudi Arabia. He emphasized that he did not seek anything personal in doing so from King Salman or the Crown Prince.
This came after false accusations by the authorities in Doha, claiming that Sheikh Abdullah Al-Thani had other intentions behind his mediation with the Custodian of the Two Holy Mosques and His Crown Prince.
The first plane carrying Qatari pilgrims after the completion of Hajj this year landed in Al-Ahsa early on Tuesday after Qatari authorities refused to allow it to land in Doha.
The deputy of Al-Ahsa province Moaz Al-Jaafari told Al Arabiya that a large number of Qatari pilgrims arrived in Al-Ahsa after performing Hajj rituals.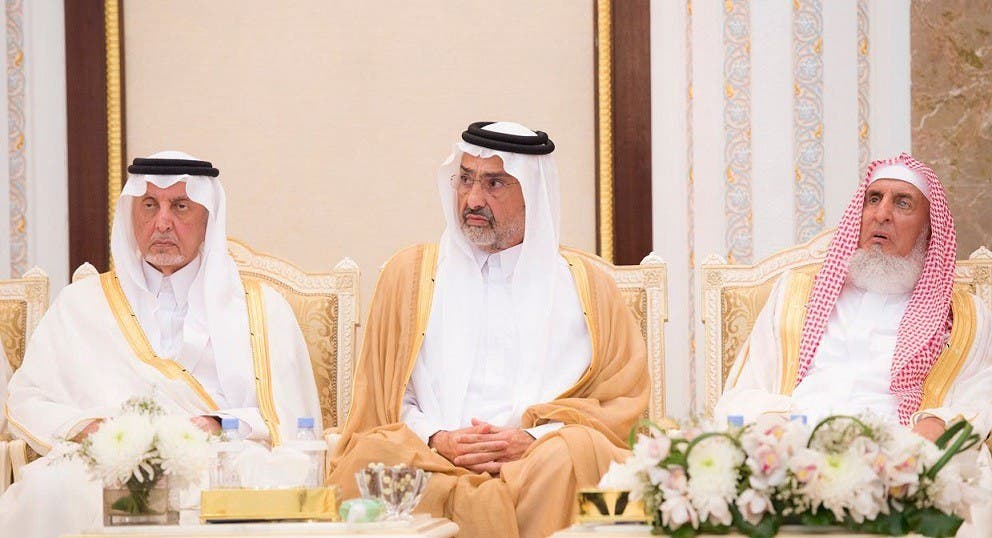 King Salman ensured that the housing as well as all the needs of Qatari pilgrims were met before they return to their homes. Jaafari confirmed that all government agencies have done their duty to complete the procedures as quickly as possible.
A total of 1,564 Qatari pilgrims performed Hajj this year, which was an increase of 354 pilgrims compared to last year's 1,210 pilgrims, according to figures announced by Prince Khalid Al Faisal, Advisor to King Salman, Prince of Makkah Region Chairman of the Central Hajj Committee.
A team of Saudi volunteers welcomed the pilgrims and distributed hundreds of roses to them, while Saudi Airlines allocated special flights for them from Jeddah airport to Al Ahsa and Dammam.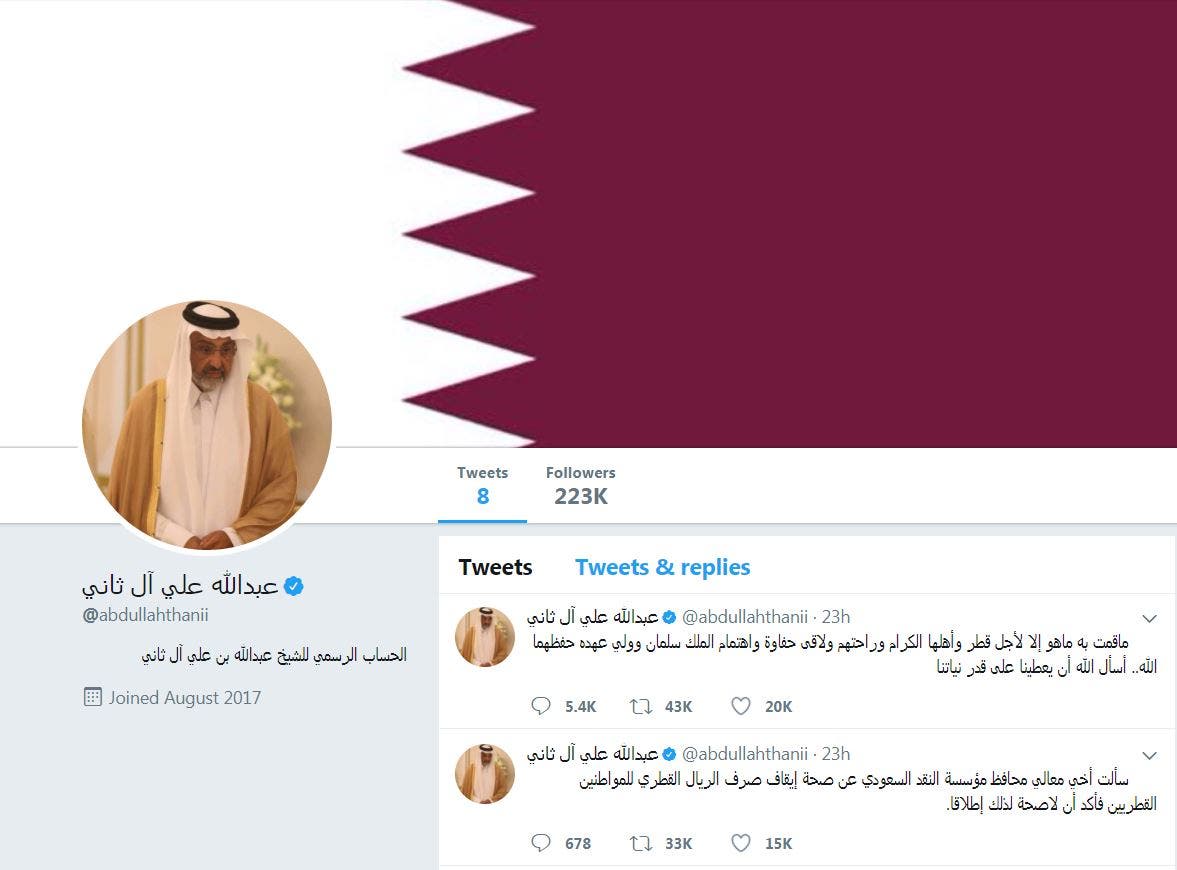 Qatari pilgrims are heading to Salwa border following the end of the Hajj season, thanks to the mediation of Sheikh Abdullah Al Thani.
Observers, however, fear that Doha will punish the Qatari pilgrims after the authorities have promoted lies about the country being under siege.
كل عام وإخواني وأبنائي وقطر العزيزة بألف خير. وكل عام والسعودية قيادة وشعبًا وخليجنا العربي والأمتين العربية والإسلامية بكل الخير.

— عبدالله علي آل ثاني (@abdullahthanii) September 1, 2017