Sanaa – Abdul Hakim al-Khaiwani, a senior figure with the Houthi militias has called for the declaration of a state of emergency in the Yemeni capital Sanaa and areas that are still under the control of his militia.
Khaiwani vowed to arrest the person responsible for the incidents in the capital Sanaa on August 27 between the Houthi and the militias loyal to ousted former president Ali Abdullah Saleh, who the Houthis recently had a falling out with.
"It is necessary to declare a state of emergency," said Khaiwani, a deputy interior minister in the unrecognized coup government. This comes as a result of splitting differences with their main partner in the coup, the ousted militia of Saleh, despite the apparent truce between the two parties.
Khaiwani, who was appointed by the Houthis as a general despite lacking any military and security background and named deputy interior minister, urged the so-called political council (formed by the two sides of the coup) to quickly declare a state of emergency. He said that "the declaration of a state of emergency will enable the security services to prosecute and convict criminals, and the different organisms of the state will work so much better," as he put it.
Al-Mesbahi and Saleh's heir
In his statement about the clashes that took place in the Mesbahi tour in the center of the Yemeni capital between his group and the militia of ousted Saleh which resulted in deaths and injuries on both sides on August 27, the Houthi official criticized their allies in the coup.
Earlier, the interior ministry issued a statement without the knowledge of its minister (belonging to the Congress Party of Salah), describing the clashes as with "armed outlaws," referring to Salah's heir and members of his bodyguards.
Khaiwani vowed to arrest the main aggressor in that incident, in a clear reference to the son of the ousted Saleh. Since the clashes, Houthi leaders have been demanding his arrest.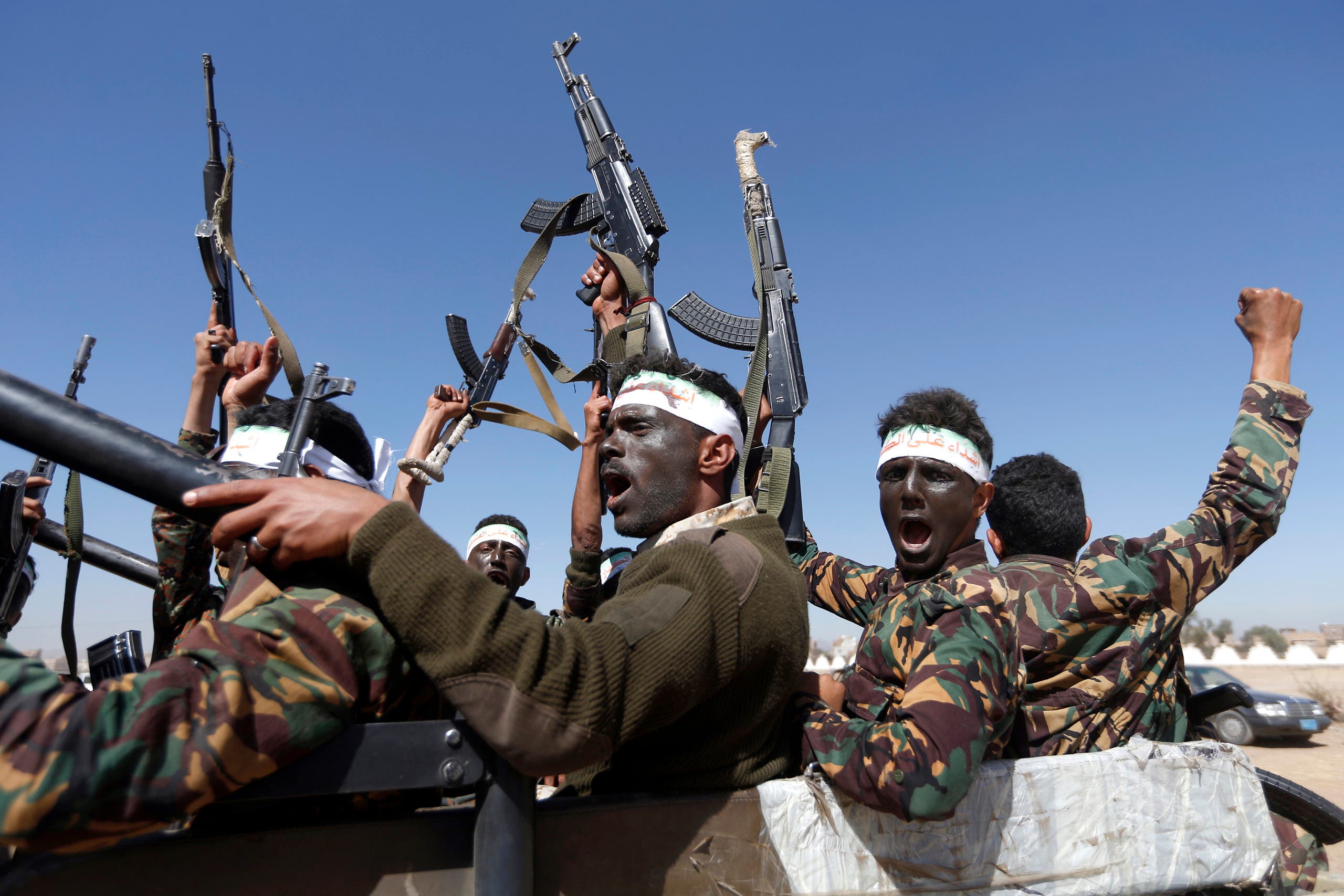 The Houthi's interior deputy revealed that there were "security points" in the district of Sanhan (the hometown of the ousted Saleh south of Sanaa) which were directly targeted, without giving any further details, adding that: "plans are being drawn up to limit any damage that these attacks can cause."
The Houthi militia have intensively deployed its militants especially with the growing conflict with its ally in the coup, on the road linking between Sanaa and Sanhan under signs of its intention to attack the "Rima Hamid" camp which supports Saleh in Sanhan; all of which is to prevent his tribe there to save him if there was a battle between the two parties inside Sanaa.
Yemenis fear that the state of emergency sought by the Houthi militia will facilitate targeting the leaders of their partner in the coup, the abduction of dozens of civilians opposed to them, and the issuance of martial laws to enable them to impose their power more strongly in the capital Sanaa.