Qatari opposition figures, as well as leading US, UK and Middle Eastern politicians and commentators are leading a debate about the future of Qatar at a London conference on Thursday and Friday.
The conference aims to highlight Qatar's funding of terror groups, rights abuses
It can be watched here.
Lord Paddy Ashdown, Ambassador Bill Richardson, Iain Duncan Smith, John Simpson, Jamie Rubin, General Chuck Wald, Brigadier General Shlomo Brom, Dov Zakheim and Daniel Kawczynski MP joined leading Middle East commentators and members of the Qatari opposition to debate the past, present and likely future of Qatar.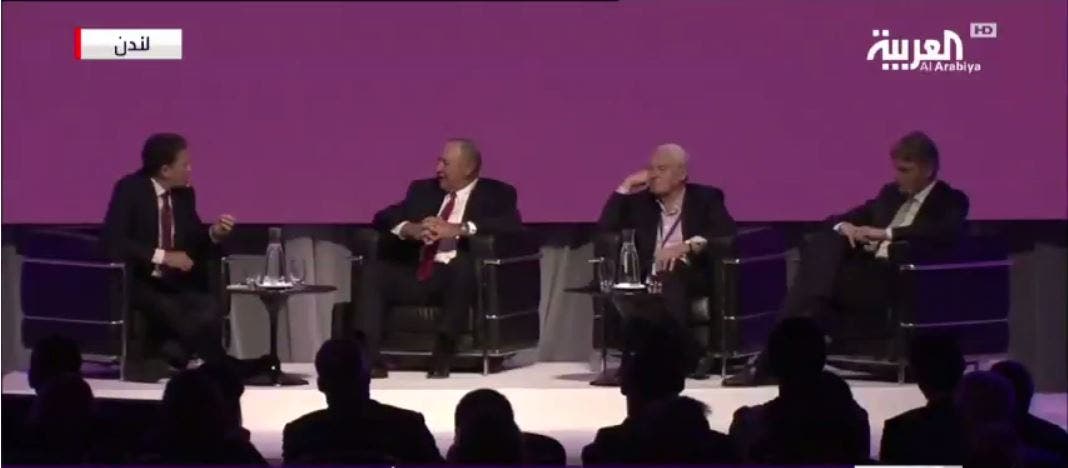 The Qatar, Global Security & Stability Conference, taking place in at the Intercontinental Hotel at the 02 Centre in London, is organized by exiled Qataris pressing for reform in the country and comes as the diplomatic crisis in the Gulf enters its fourth month.
The conference, organized in great secrecy because of concerns about interference by the Qatari government and its supporters, has attracted a line-up of world renowned speakers, including the former US Ambassador to the UN, an ex-British Cabinet Minister, advisors to the Israeli and US governments and leading media and strategic commentators.
They are joined by members of the Qatari opposition, who have never spoken previously in public.
The debate focuses on five main topics:
Political Islam and terrorist groups;
Qatar and Iran's Foreign Policy, a source of regional instability;
Democracy, human rights and a quest for global prestige;
Al Jazeera – free press or voice of terror;
Qatar's economic and geopolitical influence.
The conference is organised by the Qatari businessman and reformist, Mr Khalid Al-Hail.
In a statement, Al-Hail said: "The support we have received from some of the most respected and high-profile commentators on the Middle East, World Affairs and the media demonstrates the level of concern there is inside and outside Qatar about the current direction of the leadership of the country."
Pressures
The conference is being held despite Doha's attempts to put pressure on Western political personalities to boycott the event.
It is organized by Qatari businessman and reformist, al-Hail, along with a number of exiled Qataris, who are seeking a resolution to the regional crisis and a more stable future for Qatar.
The statement added that the conference schedule has been worked out in great secrecy, because of concerns related to the response from the Qatari regime.
"The aim of this conference is to highlight the true facts about Qatar that are not being voiced because of the power wielded by the current regime in Qatar," said Khalid al-Hail, spokesman for the Qatari opposition.