The curious case of Indian priest released after months of captivity in Yemen
On Tuesday (September 12) Father Tom Uzhunnalil walked out of captivity in Yemen and headed to Oman, which had negotiated his release. He disembarked from a Royal Air Force of Oman plane unaided, but struggled as he made his way down the steps to the tarmac.
The Catholic priest, who is in his mid-50s and hails from Kottayam, Kerala in India, was kidnapped from an old age home in Aden, Yemen, on March 6. However, few details are available that can explain his captivity as well as his release.
Also read: Indian priest kidnapped in Yemen "could be freed soon"
He was reportedly abducted in Yemen last year by militants and was held captive since March 2016. The old-age home he was captured from was run by Mother Teresa's Missionaries of Charity in the southern port city of Aden. As many as 16 people, including four nuns, were killed in the attack.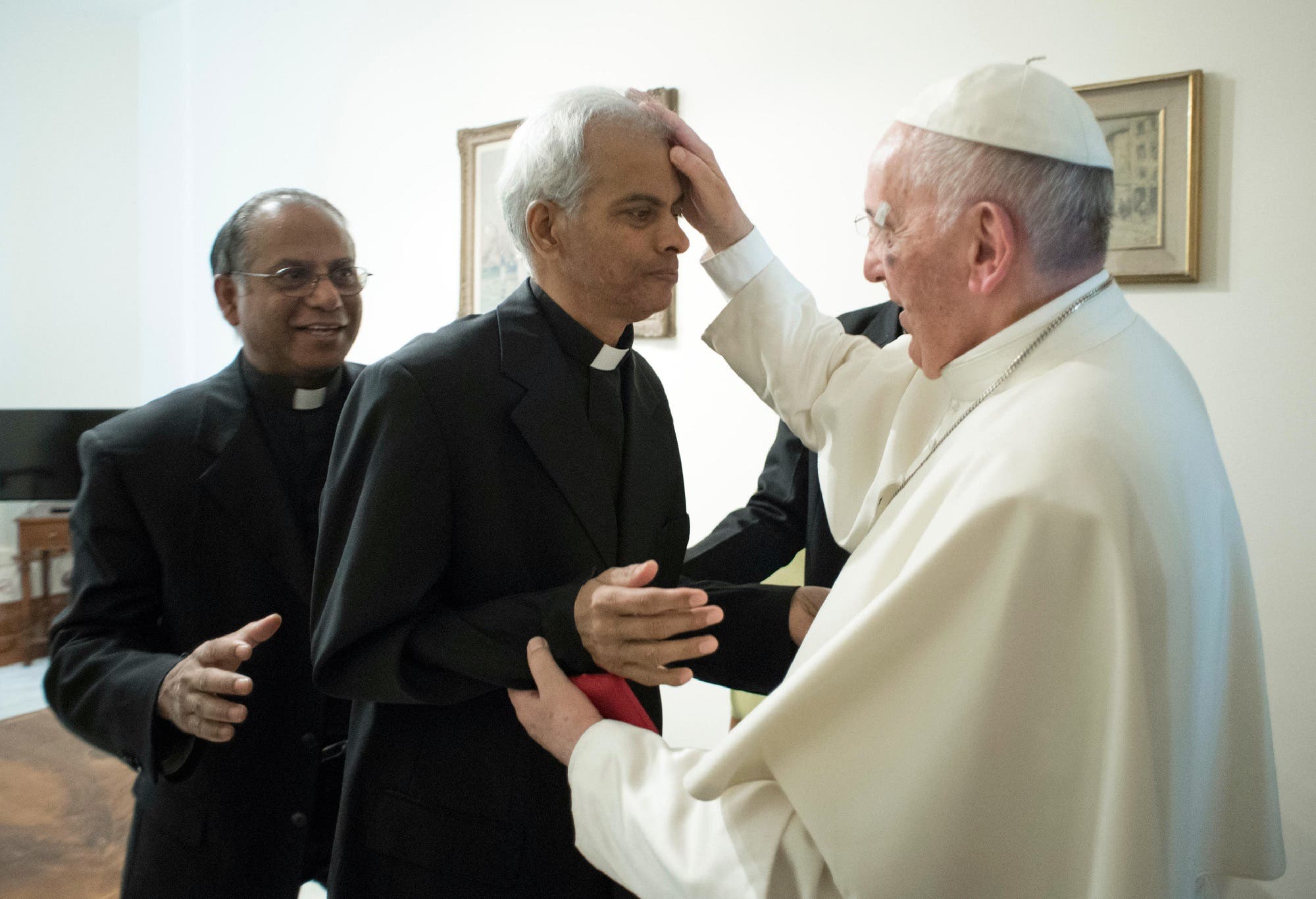 Traditional Omani dress
Oman TV showed footage of Father Tom Uzhunnalil arriving in Muscat and disembarking from Royal Air Force of Oman plane unaided wearing Omani traditional dress, and sporting a long white beard grown while he was held hostage.
He appeared relatively in good health, although a bit unsteady as he got off the plane. He was later pictured standing before a portrait of Oman's Sultan Qaboos. The news of his release was announced by Oman's official news agency as well as India's Foreign Minister, Sushma Swaraj, whose tweeted the announcement.
According to the news release, Omani officials "coordinated" with parties in Yemeni to secure the release of Father Uzhunnalil, described as a "Vatican employee", at the request of Sultan Qaboos. Diplomacy by Muscat has been successful in securing many other hostages from Yemen.
Uzhunnalil was last seen in a video circulated online in December 2016, in which he appealed to Indian Prime Minister Narendra Modi and Pope Francis to secure his freedom. The video showed him claiming that his captors have made many contacts with the Government of India--President and Prime Minister. "I am very sad that nothing has been done seriously in my regard," he said.
"If I were a European priest, I would have been taken more seriously. I am from India. I am perhaps not considered as of much value," said priest Father Tom Uzhunnalil in a weak voice in the video, aired by news channels in Kerala.
"Dear Pope Francis, dear Holy Father, as a father please take care of my life. I am very much depressed. My health is deteriorating," he said in the video, a day after Christmas.
Fr Tom has spoken to me from Vatican. He profusely thanked the Government of India especially the Prime Minister for efforts to rescue him.

— Sushma Swaraj (@SushmaSwaraj) September 13, 2017
Ransom paid?
What is unclear is the manner in which his release was secured and whether ransom was paid for the same as is being speculated in the social media.
According to reports emerging from India, the country's then Minister of State for External Affairs V K Singh said no ransom was paid to the abductors for the release of Indian priest Tom Uzhunnalil.
When asked about ransom, Singh said: "No." External Affairs minister Sushma Swaraj thanked on Twitter the governments of Yemen and Oman that aided India in securing Father Tom's release.
On the strategy used to get the priest released, Singh said if a direct method failed to get results, indirect methods were adopted. Singh said it was up to Uzhunnalil to decide on his return to India from Rome.
Now that the priest finds himself meeting the pope in Rome, more details related to his captivity is likely to emerge only after he returns to his home country.