King Salman Center for Relief and Humanitarian Aid has announced that its team is visiting Rohingya refugees in Bangladesh. The visit was organized in cooperation with the Bangladeshi government and the International Organization for Migration.

READ ALSO: King Salman orders additional $15 million for Rohingya

Currently situated in Cox Bazar, the team have assessed the basic humanitarian needs the refugees lack. They aim to provide them with the missing necessities quickly in accordance with international standards.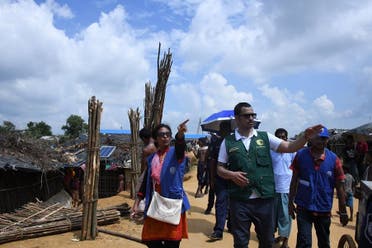 This step is a continuation of the Custodian of the Two Holy Mosques, King Salman bin Abdulaziz al-Saud's directives on providing emergency aid to Rohingya refugees in countries neighboring Myanmar.

The centre is keen on achieving positive outcomes for the refugees while partnering with United Nations organizations and other concerned parties.