Saudi Arabia's General Entertainment Authority (GEA) said on Friday its website had been the target of cyber-attacks from outside the kingdom.

The GEA was set up last year as part of the Vision 2030 reform program to provide entertainment options for Saudis.

It said on Twitter it was working to end the attacks, which began early on Thursday, to prevent any impact to its website or social media accounts.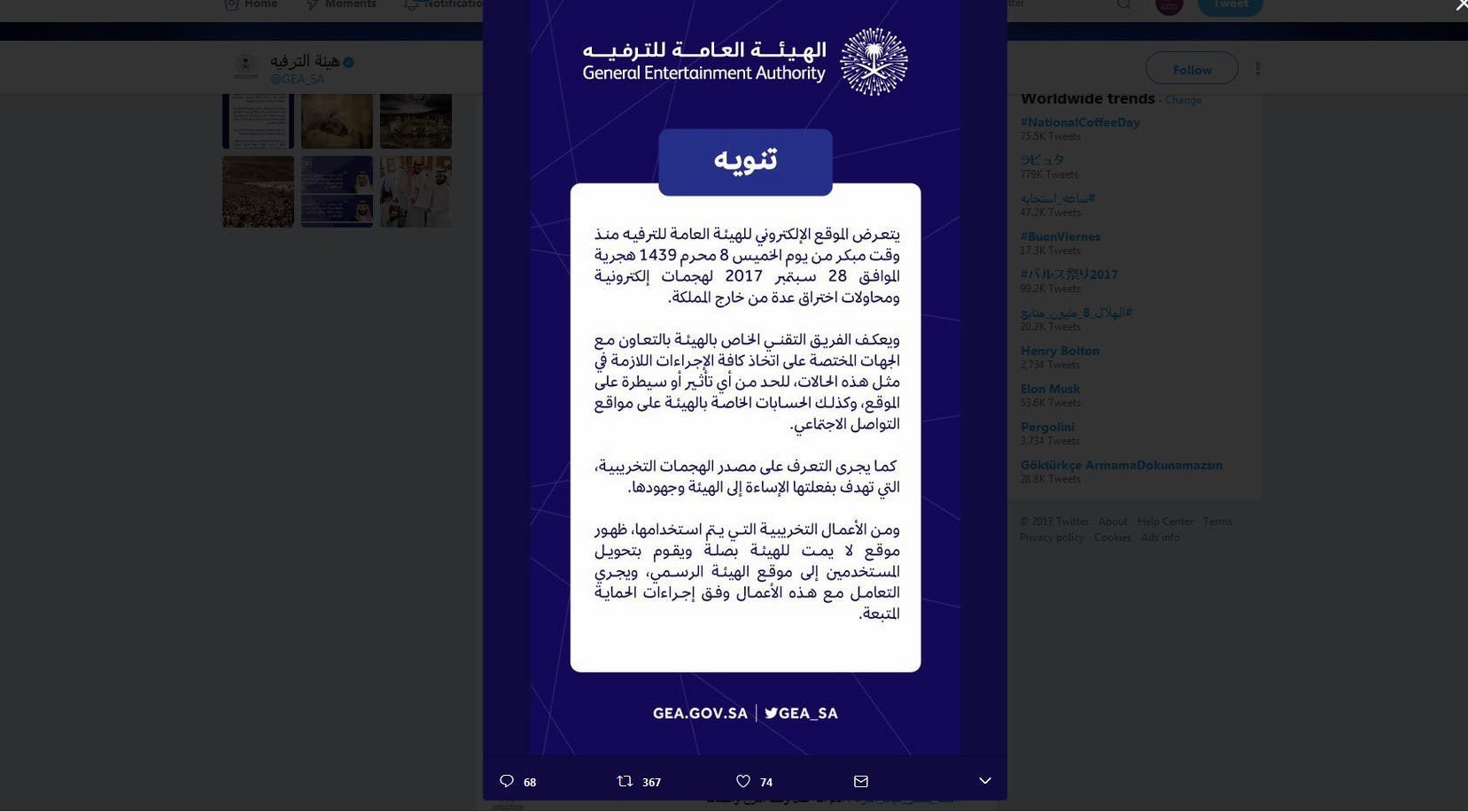 "The source of the subversive attacks, which aim to harm the authority and its efforts, is being identified," it added.

The GEA organized many programs throughout 2017 including concerts, comedy shows, a Monster truck show and Saudi Arabia's first ever Comic-Con.

Earlier this year, Saudi Arabia put out an alert about the Shamoon virus, which cripples computers by wiping their disks, as the labor ministry had been attacked and a chemicals firm reported a network disruption.