Virgin's Branson among first top entrepreneurs to endorse 'new Saudi vision'
Virgin boss Richard Branson has become one of the first high-profile individuals to take advantage of Saudi Arabia's growing opportunities, promoting the Red Sea Project that the kingdom has recently announced.
In a recent travel journal article, Branson wrote on his visit to Saudi Arabia, calling it "a country where great change is taking place step by step."
In "A new vision for Saudi Arabia," Branson first touched upon the kingdom's most recent change, lifting the ban on women driving. He noted that this change is a sign of greater progress to come and attributed its success and drive to the "charismatic Crown Prince Mohammed bin Salman."
Slow and steady
Branson noted that while in the eye of a foreign observer Saudi Arabia is changing or progressing at a very slow pace, he said it was not an easy task to push a country towards change when it continues to fight those trying to dumb it down. "I understand what Prince Mohammed is doing," he added.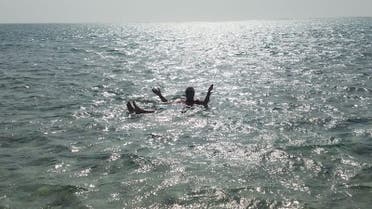 Moving onto his travel diary, Branson described his visit to the Red Sea, a spot that is one of the catalysts for turning the kingdom into a tourism hotspot. As Branson puts it, the project aims to create about 35,000 jobs in the area.
READ ALSO: All you need to know about the Red Sea Project
Branson detailed the beauty of the sea and the serene nature inhibiting the area.


"Standing on the islands, we could see turtles pulling themselves in and out of the water to lay their eggs, while eagle rays and dugongs swam past. It is a truly unspoilt ocean environment, possibly one of the last marine wonders of the world, and given the right protections, it could stay that way for decades to come."
UNESCO World Heritage Site
Comparing Saudi Arabia's Madai'n Saleh, a UNESCO World Heritage Site, to Jordan's Petra, both from the same civilization, Branson expressed how remarkable the ruins are claiming these were "even more stunning." He also described the surrounding mountainous landscape and colorful rock formations as "awe-inspiring."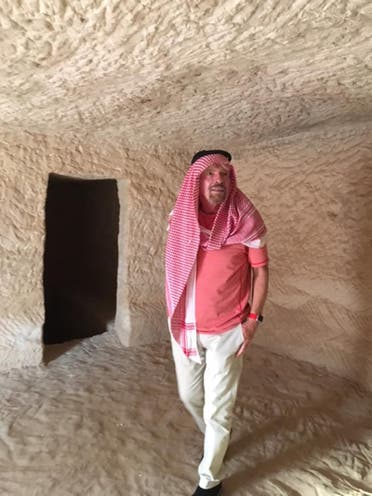 Taken away by the Kingdom's beauty, Branson also offered to arrange for Virgin Balloons to be placed at the site to gain an aerial view of the entire spot. Branson also visited the famous train targeted by Lawrence of Arabia during Ottoman rule, a child idol of his.

Branson concluded his travel experience in the kingdom saying that he hopes to see more visitors there so they can also "marvel at the beauty of Saudi Arabia, and get to know its people too."